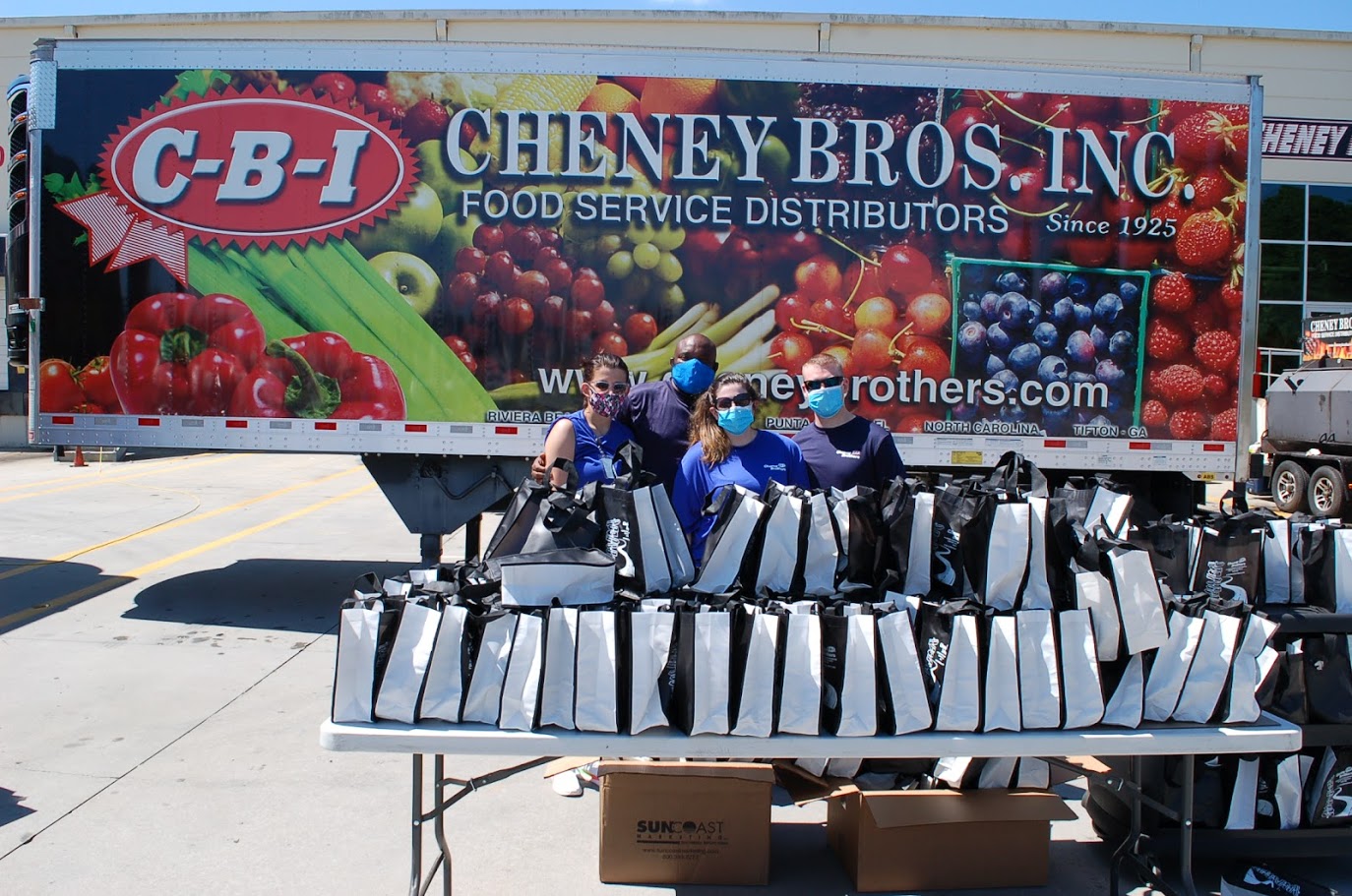 BY DEBBIE PAGE
debbiepage.iredellfreenews@gmail.com
The valiant efforts of first responders throughout the COVID-19 pandemic were honored by Cheney Brothers' employees with a grilled chicken lunch on Saturday.
Law enforcement officers, EMS professionals, firefighters, COVID-19 testing site staff, and healthcare workers from Iredell and Rowan counties were invited to the drive-thru event. Statesville Mayor Costi Kutteh also stopped by to support these heroes.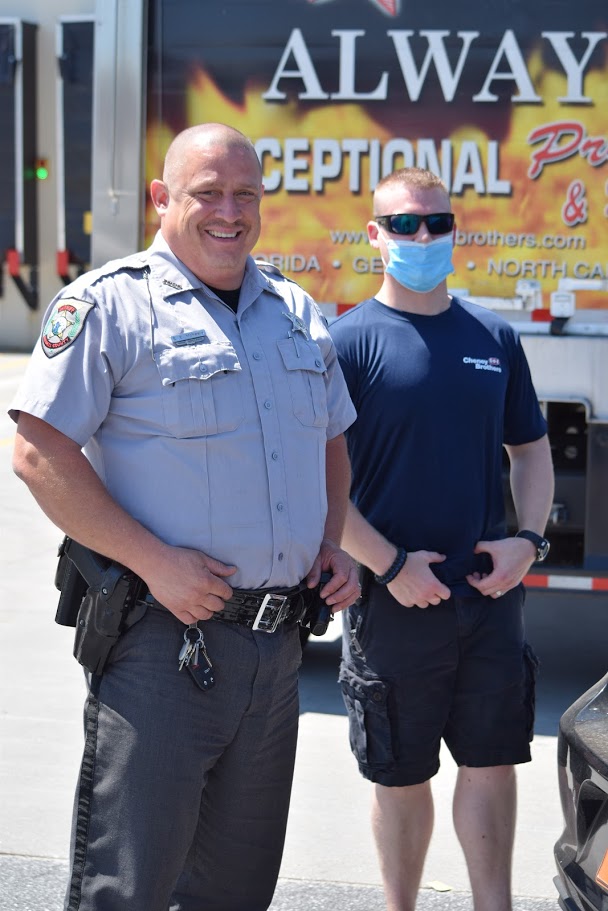 "At Cheney Brothers, we really try to support our community," said Rick Stapleton, president of the company's Statesville operations. "When you think about what's happened over the last two to three months, the first responders are the ones who have been on the front lines and taking care of everybody in the middle of all the craziness of the virus and everything that's gone on.
"We just want to show them some appreciation and show them a little love. Instead of them serving us, we wanted to serve them today."
They got the word out by notifying mayors, police chiefs, sheriffs, healthcare entities, and local agencies.
Cheney Brothers, which employs 200 people locally, is also active in supporting other community endeavors. "One of the things we love the most is The Longest Table event. We did the first one a few years ago, and we weren't able to do it this year in May because of the virus. We're going to try to do it again next year."
The company, which is a food distributor for restaurants and institutional food services, also supports several efforts to assist farmers and people in need in the community.
Richard Monz, the company's director of transportation, said, "This is our way of paying them back and showing our respect for what they do. We want to let the community know we are here to support it."
Statesville Police Chief David Addison was among those who stopped by for a take-out meal. "This is awesome because it just reminds the officers of what they are doing and why they are doing it," he said. "I think sometimes, with everything going on, that kind of gets lost in the shuffle."
"There are still a lot of people out here that appreciate the work that is being done, and we would like to thank Cheney Brothers for taking the time out just to recognize us," he added.
Addison believes things are going well in the Statesville community right now.
"I think that the community and the officers have done a phenomenal job. We haven't seen some of the destruction that we've seen in other communities, but we've still got work to do. We're not done."
Addison and SPD Crime Prevention Officer Chan Austin attended a roundtable discussion at Horizon Church earlier in the morning.
"When the protests end, how do you move forward? We have to have those hard conversations to see — what are the differences and how do we move forward from here?"
SPD community meetings restarted in June after a COVID-19 pause for a few months. The meetings are held around the city the third Saturday of every month.
Addison advised folks to "like" the Statesville Police Department Facebook page to get notifications about each month's meeting location.
Several Iredell County Sheriff's Office employees stopped by for lunch.
"I just think it's a good thing to show support to law enforcement with everything that's going on," said Deputy Ernest McNeely. "I know, as cops, we really appreciate it."
Photo Gallery