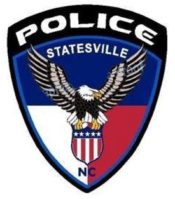 FROM STAFF REPORTS
A Statesville woman was behind bars Friday night, accused of trying to kill another woman by hitting her with her vehicle earlier in the day.
Sylvia Nichole Robinson, 37, was arrested and charged with assault with a deadly weapon with intent to kill following an early morning crash on Cochran Street, according to a Statesville Police Department news release.
When SPD officers responded to a report of an accident in the 900 block of Cochran Street, they found 51-year-old Sophia Loren Sharpe, 51, crawling out from under the wreckage of two vehicles, police said.
Iredell County EMS personnel arrived on scene and transported Sharpe to Wake Forest Baptist Hospital, where she was listed in stable condition on Friday evening.
SPD Criminal Investigations Division personnel and traffic officers investigated and processed the scene for evidence.
According to the news release, Robinson intentionally crashed her vehicle into Sharpe's vehicle while Sharpe was standing outside her vehicle.
Robinson was taken into custody about 7:30 a.m. for assault with a deadly weapon with intent to kill, inflicting serious injury and an outstanding warrant for a parole violation. She was taken before Magistrate Watkins, who issued a $200,000.00 secured bond.
She was being held at the Iredell County Detention Center on Friday evening.