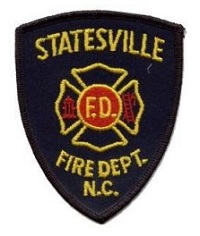 Andy Weatherman has worked for the Statesville Fire Department for 26 years
Special to Iredell Free News
Statesville City Manager Ron Smith announced Monday that Deputy Fire Chief Andy Weatherman has been named the new Fire Chief of the Statesville Fire Department, effective immediately.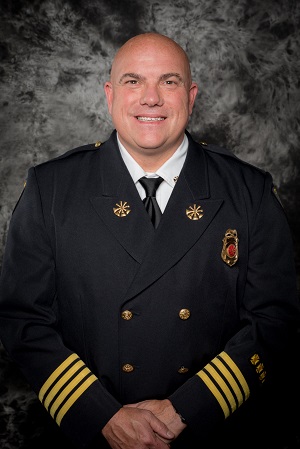 Weatherman, 52, was promoted to deputy chief in 2018, and has served as interim chief for the past six months following the resignation of Chief Spencer Lee in December 2019.
"I have been extremely impressed with Chief Weatherman's job, not only as interim chief but throughout his entire firefighting career," said Smith, noting Weatherman's 26-year career with the department and his rise from firefighter to chief. "His experience and familiarity with our systems will help the department shore up in areas of need such as succession planning, equitable pay, apparatus replacement and station locations."
Weatherman is extremely grateful for the chance to oversee operations of the SFD and focus on strengthening the department.
"I know this couldn't have happened without the great leadership and guidance I've received through the years from so many great fire professionals," stressed Weatherman.
"We have an outstanding fire department with so much talent and energy. We have great new employees who are bringing a lot of skills to the department. My goal is to help them develop these skills and give them a place to build a successful career," he added.
In addition to the station relocation project and completing the recertification, Weatherman said he will giving special attention to improving communications within the department.
"It's about building trust and clearing up misinformation," he explained. "We are professionals, dedicated to the saving of lives. That's why I also want to strengthen the training in our specialty teams. I hope to begin a heavy rescue training program very soon."
Weatherman got his start in fire service in 1988 as a volunteer at Lake Norman Volunteer Fire Department, where he served for the past ten years as volunteer fire chief. He began his career in Statesville in 1993 as a rookie firefighter. He has worked his way up through the ranks to battalion chief, deputy chief and now chief.
He will earn $92,500 annually in his new position.
Weatherman has a variety of fire service certifications such as NC Firefighter Level 2, NC Fire Officer, NC Fire Instructor, Hazardous Materials Technician, NC Technical Rescuer, and NC Emergency Medical Technician-Basic. He has completed the North Carolina Chief Fire Officers' Executive Development program and will be completing his Associate Degree in Fire Science through Mitchell Community College. Weatherman has been a certified law enforcement officer since 1990 and currently serves as a part-time police officer for the Town of Troutman.
"We've been searching for a new fire chief since last December," said Smith. "As interim chief during that time, Chief Weatherman has successfully navigated the fire department through a budget cycle and global pandemic. While we garnered significant outside interest in the position, the fit was not there. Chief Weatherman has quietly gone about the job and emerged as the best fit, and the logical choice."