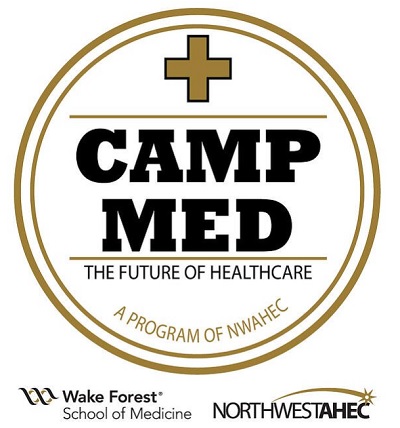 Special to Iredell Free News
Camp Med 2020 Virtual Summer Program is a great way to expose students to the world of possibilities in health careers. Now more than ever the need for a talented healthcare workforce is a necessity. Students will discover the challenges facing the healthcare workforce, reflect on social determinants of health, and even get a virtual tour of a human heart!
Registration is free and the program is 100 percent online. There is even a chance to win $500!
Students in grades 9-12 are invited to sign up and gain 20-plus hours of designed programming to meet the goals and objectives, and have a fun and rewarding experience while acquiring knowledge and skills that will help them to make informed decisions on their future careers in health.
Virtual Camp Med Objectives:
♦ Expose students to healthcare careers;
♦ Understand healthcare challenges of our time;
♦ Engage students with healthcare career related activities; and
♦ Reflect on local healthcare strengths, weaknesses, opportunities and challenges
To receive a Virtual Camp Med completer certificate, students are required to complete all the module activities, which will be 20 hours of programming. The Camp Med experience on health career exploration is composed of five modules that can be completed on your own time by July 31. Each module supports the students in accomplishing personal goals for career choices and will lead to exploration of local, state and national trends in healthcare.
Modules
Module 1: My Interest – My Career Choices
Module 2: Exploring the Health of My County
Module 3: Human Body Systems
Module 4: Healthcare in Action
Module 5: Healthcare – What's next for me?
Prizes
Don't miss this opportunity to show what you learned in Camp Med 2020 Virtual Summer Program by entering for a chance to win one of three prizes. First place winner will receive a $500 Grand Prize while the second and third place winner will each receive a $250 prize. Record a quick video about your experience with Virtual Camp Med, upload it and submit. Make it fun! Make it educational! Make it exciting!
Registration
Learn more and register HERE.