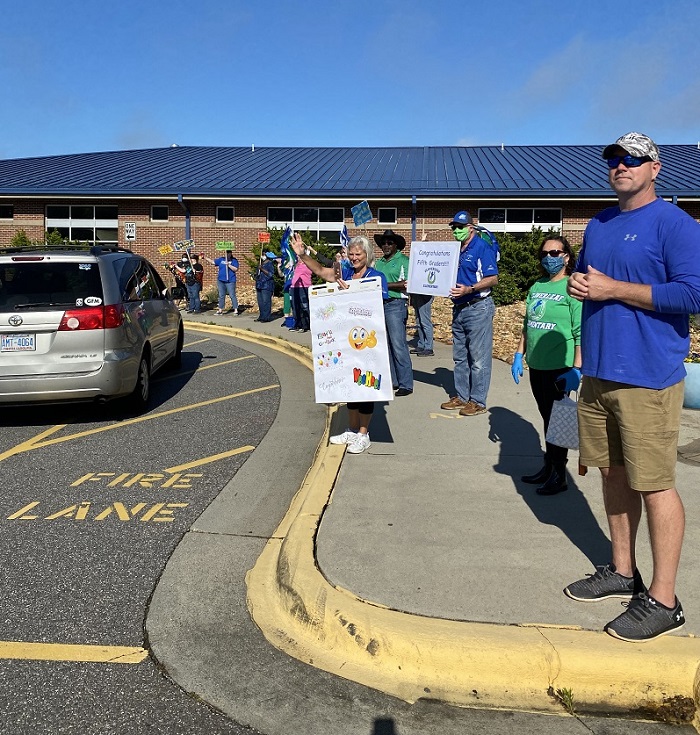 BY KARISSA MILLER
The teachers and staff at Cloverleaf Elementary, an International Baccalaureate World School, know how to send a message.
Due to the COVID-19 pandemic and social distancing requirements, the staff decided to coordinate a special pop-up parade for their fifth-grade students.
While it wasn't the celebration that they had planned, teachers held up congratulatory signs and cheered for students as parents drove them through the car rider line. Staff wore protective masks and waved as their students came through the line.
Principal Andy Mehall said that the goal was to show students how much they are loved, and send off our fifth-grade students to great things ahead at the middle school.