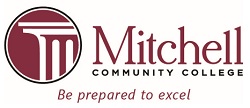 Special to Iredell Free News
The Mitchell Community College Foundation and Endowment for Excellence announced on Monday that the Officer Jordan Sheldon Memorial Scholarship endowment has reached $100,000 in gifts and pledges.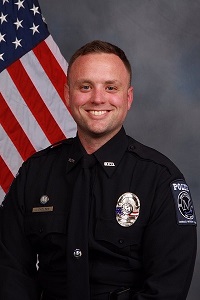 The announcement came on the first anniversary of the death of Sheldon, a Mooresville Police Department K-9 officer who was shot and killed during a traffic stop.
The support from community members and local organizations grew the endowment from $33,000 to $100,000 in less than two weeks, providing sustained and substantial support for current and future Mitchell Basic Law Enforcement Training (BLET) students.
A generous donation from Brad Keselowski's Checkered Flag Foundation helped the endowed scholarship "cross the finish line," reaching its $100,000 goal.
"The Checkered Flag Foundation is excited to partner with Mitchell Community College and support the necessary education of their Basic Law Enforcement Training Cadets," said NASCAR driver and Checkered Flag Foundation president Brad Keselowski. "This scholarship will surely honor the memory of Officer Sheldon and the legacy he left behind. We are truly grateful to be a part of this amazing opportunity."
"We are deeply humbled by Mr. Keselowski's and the Checkered Flag Foundation's generosity," said James Hogan, the college's vice president for advancement. "This has been a true community effort, and our community will benefit from this investment in training future law enforcement professionals for generations to come."
The Officer Jordan Sheldon Memorial scholarship will benefit multiple cadets in Mitchell's BLET program.
Community members still can donate to the scholarship endowment online at mitchellcc.edu/Sheldon, or by mailing a check to the Mitchell Community College Foundation, 500 W. Broad Street, Statesville, NC 28677. Please indicate the gift is for the Officer Jordan Sheldon Scholarship endowment in the memo line.
About Brad Keselowski's Checkered Flag Foundation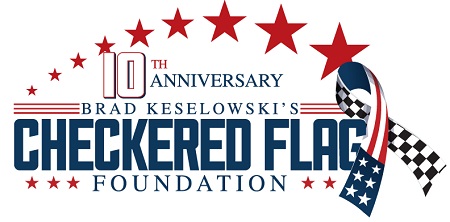 The foundation honors and assists those who sacrifice greatly for our country. For more information on the Checkered Flag Foundation, please visit checkeredflagfoundation.org, @BKCFF on Twitter, @CheckeredFlagFoundation on Instagram and Facebook.
About the Mitchell Community College Foundation and Endowment for Excellence
The endowment is the college's primary fundraising operation, raising hundreds of thousands of dollars for scholarships, faculty and staff support, and programs each year. To learn more about how you can support the Foundation's efforts, visit mitchellcc.edu/giving.