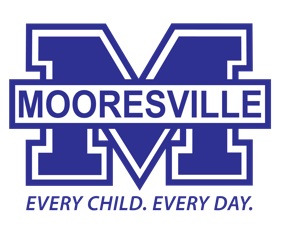 BY MELINDA SKUTNICK
At an emergency meeting on Monday evening, the Mooresville Graded School District Board of Education moved its pre-kindergarten through-fifth grade students to a hybrid virtual/live instruction model through mid-March.
This schedule modification will begin on Monday, November 30.
The decision was motivated by increasing COVID-19 infections in the community and an anticipated spike during the upcoming holiday season.
With approval from the majority of the board, the district approved this option through the school year's third quarter. Board member Leon Pridgen was absent from the vote.
Said board member Deborah Marsh: "I still keep coming back to: how can we keep the most kids in school as safely as possible? For me, I think the second option, AA/BB, would be my choice at this point."
Option 2, which the board approved, decreases the amount of in-person instruction at the K-5 grade level to approximately 50 percent. These students currently attend classes five days per week.
Under Option 2, the students will split into two cohorts – AA and BB – attending school on Monday/Tuesday and Thursday/Friday, respectively, with all students receiving virtual instruction on Wednesdays.
This option, noted Superintendent Stephen Mauney, allows for increased social distancing, which is not possible under the current instructional model. Additionally, he said, it will allow for the elementary classrooms to "pod" students into groups of three to four children – small groups that would socially distance together and separately from other classmates.
Two additional options were presented to the board by MGSD staff:
Option 1 would have maintained the district's current plan with quarantines and school closures on an as-needed basis per COVID-19 and CDC requirements.
Option 3 would returned all grade levels to a fully virtual model.
Neither option was discussed at length by the Board.
"I think it's very important for us that we take a look at this. We are closely monitoring the data … All indications that we receive from our state and local health agencies tell us to prepare for an increase in these numbers following the holiday season."
Through Monday, MGSD had 17 positive cases of COVID-19 with eight among students and nine among staff.
Some 279 people have been quarantined due to symptoms or close contact with a person who tested positive, including 235 students and 44 staff.
Iredell County has a positive test rate of 9.6 percent, which is nearly double the recommended 5 percent by state officials.
"It's reasonable for us to expect a spike in this numbers during the holiday season," Mauney shared. "We've had to close down multiple classrooms in multiple schools in previous weeks. For these reasons, I think it is very important for the board to consider some options for the holiday season and beyond."
Option 2 will decrease the average fourth and fifth grade classroom from approximately 24 kids to 12 to 14. In kindergarten through third grade, each classroom will move from 16 to 17 kids to 10 or fewer.
Exceptional children at these grade levels will continue to attend four in-person instruction days per week, noted Mauney.
Instruction in grades six through 12 remains unchanged, continuing the current plan of virtual studies with extra-curricular activities and Win Wednesdays dedicated to opportunities for in-person assistance.
"I think we need to focus on continuing to provide a safe protocol and opportunity for those who want to come to school," said board member Kerry Pennell. "I think we have a great plan in Option 2 laid out."
Pennell, seconded by Marsh, requested that the timeline for Option 2's hybrid model be extended as late as the end of the school year. Upon additional discussion, the board approved Option 2 through the third quarter of the MGSD calendar, or March 12.
This was approved with notation that the North Carolina governor may elect a statewide pandemic-focused option for schools in the future.
Remarked Board Chair Roger Hyatt, "Please understand that we are responding to the events and statistics that are presented to us by science. People are getting sick, and we would be foolish if we didn't respond to that in a very methodical, procedural way. I concur that [Option 2] gives us the most efficient, healthy approach to teaching under the conditions that we are currently experiencing."
Three district parents spoke during the public comment portion of the meeting. They all shared appreciation for the district's efforts thus far while acknowledging preference for students to continue classroom studies in part.
One parent, Natalie Banner, is also a district teacher and requested that the board consider providing an additional workday to teachers over the Thanksgiving holiday break before transitioning to Option 2.
The Board, during approval discussion, supported Banner's comments. An extended break until Dec. 1 for students K-5 with an altered schedule of AA classes on Tuesday/Wednesday, Dec. 1 and 2, will be discussed by staff on Wednesday.
The district will provide additional details for parents and staff heading into the holiday.