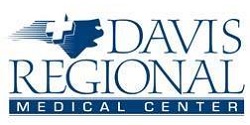 Special to Iredell Free News
The Senior Executive Team of Davis Regional Medical Center recently announced the selection of Dianne Jackson as Clinical Leader of the Year, Amy Painter as Non-Clinical Leader of the Year, and Terry Thomas as Employee of the Year for 2019.
"I am pleased to recognize these exceptional employees," said Davis Regional CEO Josh Snow. "Their skill, compassion, and dedication not only to our hospital but to our community is inspiring, and we are grateful they are a part of the Davis Regional family."
♦ Dianne Jackson, BSMT (ASCP), Davis Regional Lab Director, was recognized for her outstanding leadership in guiding the Laboratory to a near-perfect survey by The Joint Commission, a national accreditation agency that evaluates health care organizations. Nominated by her staff, they praised her for her strong leadership, compassion, open-door management style, and team spirit – always giving credit to her team for their successes.
♦ Amy Painter, RN, joined Davis Regional in 1991, following in the footsteps of her grandmother, who was a well-respected registered nurse at Davis Regional. During Amy's tenure, she has worked in various departments, including Orthopedics, Intensive Care, Post Anesthesia, Emergency Department, Infection Control, and Risk Management. Known for her intelligence as well as empathy in dealing with patients, Amy works diligently to ensure patient care issues are satisfactorily resolved.
♦ Terry Thomas, RN, is the clinical coordinator for the Endoscopy Department. His extensive knowledge of GI and pulmonary procedures has positively impacted staff, patient, and physician satisfaction. A superb communicator, Terry is a 'hands-on' leader, quick to evaluate the situation, and offer assistance, when needed. His exemplary leadership has aided in the exponential growth of this key service.
About Davis Regional Medical Center
Founded in 1920, Davis Regional is a 144-bed, acute care hospital serving Statesville and the surrounding counties. With more than 300 physicians on staff in a variety of specialty areas, Davis Regional offers a wide range of health care services. Learn more at www.DavisRegional.com