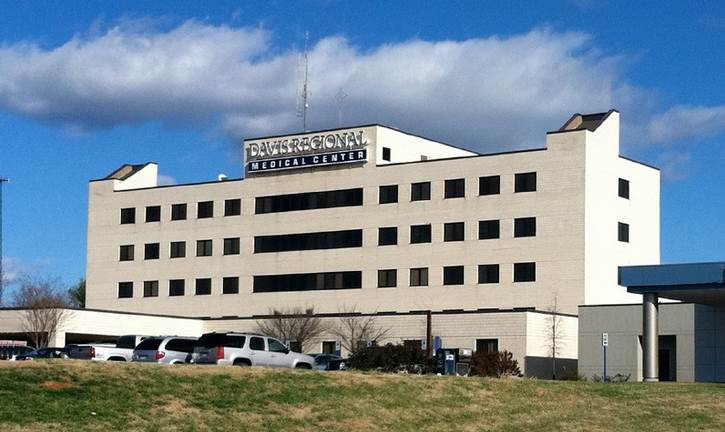 Special to Iredell Free News
Davis Regional Medical Center recently introduced a women's Pelvic Health Rehab Program through the hospital's Physical Therapy Department.
Women of all ages can experience a wide range of issues that pelvic health rehab can help. Pain and dysfunction of the pelvic area can severely impact day-to-day life; yet many women are uncomfortable talking about it. However, there is no need to suffer in silence. With the right information and a proper treatment plan, physical therapy can make a significant difference in how the pelvic floor functions, thus improving quality of life.
Pelvic health treatment at Davis Regional focuses on normalizing the muscle tone of the pelvic floor and restoring balance between the pelvis, lower back, and hips. It can help conditions such as incontinence, difficulty with urination or bowel movements, chronic pelvic pain, and painful intercourse.
Treatment may include neuromuscular training for pelvic floor muscle strengthening and relaxing, pain control strategies, manual therapy to improve soft tissue function, and bladder/bowel habit education.
Other treatments offered will address issues such as urinary urgency, pelvic organ prolapse, post-surgical pain from hysterectomy, bladder suspension, episiotomy, abdominal separation, lumbopelvic or tailbone pain, pregnancy and post-partum issues, weak pelvic floor, and osteoporosis.
With a physician referral, most insurances will cover Pelvic Health Rehabilitation. For more information, please call Davis Regional Medical Center's Physical Therapy Department at 704-838-7620.
About Davis Regional Medical Center
Founded in 1920, Davis Regional is a 144-bed, acute care hospital serving Statesville and the surrounding counties. With more than 300 physicians on staff in a variety of specialty areas, Davis Regional offers a wide range of health care services. The hospital is located at I-40, Exit 154, east of Statesville. Learn more at www.DavisRegional.com.