BY SARAH KIRKMAN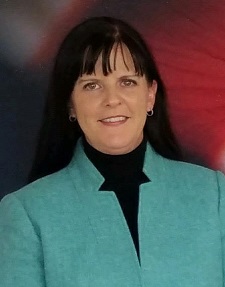 As our community goes through this coronavirus crisis together, I wanted to let you know what is going on at the District Attorney's Office and at the Iredell County Courthouse. I take the health and safety of every person in our community very seriously and have been in constant contact with other officials to make sure that we are doing the best job that we can to ensure everyone's safety.
At the same time, we at the Courthouse must make sure that we are doing the best job that we can to protect the rights of the accused as well as the rights of victims.
Here are some of the things that we have been doing: I have closed my office to the public, but I have staff in the office who can answer any questions people might have by phone. As for which of my staff members are in the office, I have cut it down to approximately six people per day, depending on what Court issues need to be addressed. Those in the office are practicing social distancing, and we have cleaning supplies in the office so that we can try to sanitize as best we can. The remainder of the staff members work from home.
We have suspended Traffic Court, and we have suspended all jury trials and the convening of the Grand Jury. In coordination with Senior Resident Superior Court Judge Joe Crosswhite, Chief District Court Judge Dale Graham and Iredell County Clerk of Court Jim Mixson, we have limited District Court to two days a week in Statesville. (There is no court in Mooresville during this time.) Only those hearings that are required to ensure an accused person's rights are being handled; all other matters are being continued.
People who are not in custody but have court dates scheduled can call our office to find out their new court date, and if they have attorneys representing them, they can always call the attorney.
Criminal Superior Court will be handled in much the same way, two days a week during a regularly scheduled term, and only for those necessary hearings. We are also handling matters by video wherever possible.
As you know, in the last several weeks the Governor has enacted Executive Orders that prohibit certain conduct. If people violate those orders, our local law enforcement officers have the authority to charge those people. The hope is that the conduct will stop short of criminal charges, but if an officer does charge, my office will prosecute. This is for the safety and well-being of all members of our community.
I know that court might be the last thing on your minds right now as we face this pandemic. But I wanted to at least reassure you that it should not add to your stress and worry, and that those of us who work at the courthouse will continue to adjust and modify our processes to protect your safety while we ensure that justice is served.
Sarah Kirkman is the District Attorney for Iredell and Alexander counties.