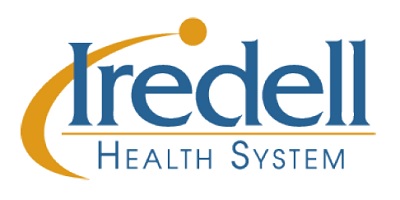 Special to Iredell Free News
Due to COVID-19 concerns, Iredell Health System announced that it will no longer allow visitors at Iredell Memorial Hospital and all of its other facilities. The restrictions, which begin at 5 p.m. Monday, are part of the Health System's efforts to ensure the safety of staff and patients.
The decision to expand visitor restrictions is consistent with other regional healthcare organizations and comes on the heels of Gov. Roy Cooper's announcement of a statewide stay-at-home order that also goes into effect at 5 p.m. Monday.
The Health System announced Friday that it would no longer permit visitors in the hospital's Emergency Department, with exceptions made for end-of-life situations, patients who are minors, and patients requiring mobility, decision-making or communication assistance. Those same exceptions will be made with the system-wide restrictions. Others who wish to visit are encouraged to use phone calls and video chats on personal phones or mobile devices to communicate with loved ones while the restrictions are in place.
For more information on COVID-19, visit cdc.gov/COVID19.
About Iredell Health System
Iredell Health System includes Iredell Memorial Hospital; Iredell Home Health; Iredell Wound Care & Hyperbaric Center; Community and Corporate Wellness; Occupational Medicine; the Iredell Physician Network and more. Iredell Memorial Hospital is the largest and only nonprofit hospital in Iredell County. The comprehensive healthcare facility has 247 beds; more than 1,700 employees; and has 260 physicians representing various specialties. Centers of excellence include Women's and Children's; Cardiovascular; Cancer; Surgical Services and Wellness & Prevention. The mission of Iredell Health System is to inspire wellbeing. For a comprehensive list of services and programs, visit www.iredellhealth.org