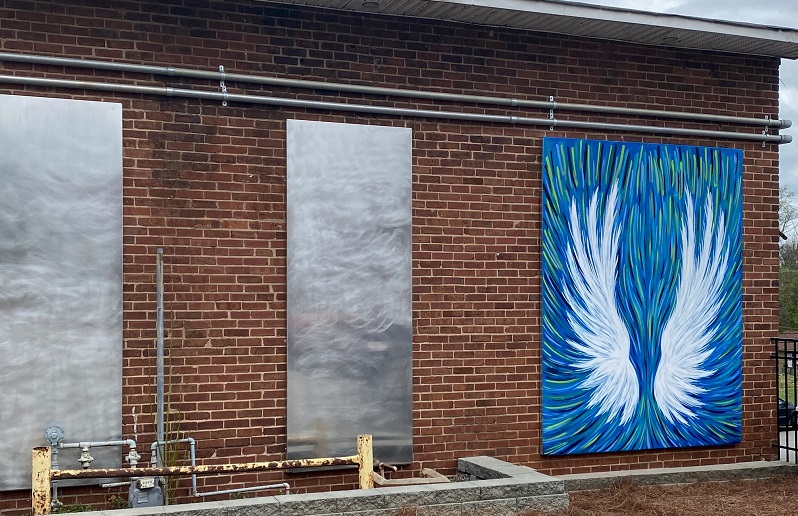 Special to Iredell Free News
Downtown Statesville Development Corporation announced the creation of a new community art wall on the building at 609 & 611 South Center Street.
Donald Hicks, the manager of Sharpe Living LLC, had a vision to create two temporary art walls utilizing sheet metal in metal frames on the North and South side of the building, which is home to Littlejohn's Barber Shop. The metal frames were designed so artists can paint or design on the sheet metal and display different art.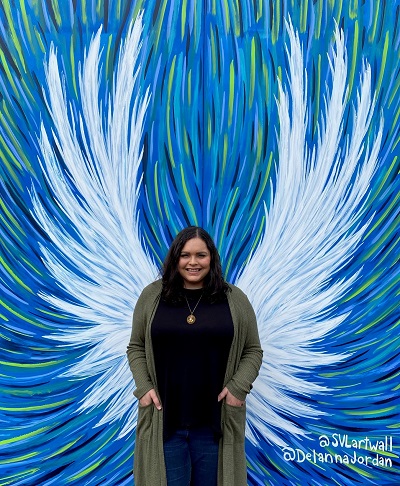 The North Wall (which is still to come) will feature just one detachable work of art set to be displayed for no more than two months per work and the piece will be for sale. The South Wall will be a more living and organic space. Artists are encouraged to keep the works growing and changing as they are added to or completely painted over with new works.
This project went before the City's Design Review Committee in May 2019 and was approved unanimously by the Statesville City Council.
Mayor Costi Kutteh said he is very appreciative of Hicks' efforts to bring more public art to the Statesville community.
"I am also impressed with his generosity and can't wait to see what our local artists add to the structure. I'm sure it will become a destination spot for our citizens and visitors," added Kutteh.
"This is an awesome addition to Downtown Statesville!" said DSDC Executive Director Marin Tomlin. "It's fun and exciting for the community because you never know when it will change or how often. If you see something you like, take a photo because it could be gone the next day!
Local artist and Downtown Statesville Art Crawl participant Delanna Lloyd Estrada Jordan was the first artist to make her mark on the project with "Angel Wings."
She hopes to inspire the community to "Show us your wings!".
After seeing the first artists work go up, Hicks replied "What a blessing. I'm a bit speechless. The energy that will flow from the artists through these panels will be endless."
LEARN MORE
For more information on this project, please visit www.fb.com/svlartwall.