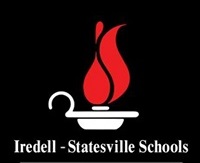 Special to Iredell Free News
With Gov. Roy Cooper's statewide Stay at Home Order beginning at 5 p.m. on Monday, March 30, Iredell-Statesville Schools officials are encouraging district parents and students to stay at home.
This order directs people to stay at home except to visit "essential businesses, to exercise outdoors, or to help a family member."
The district will still fulfill the three orders from the state by continuing to operate its 15 meal pick-up sites, six essential employee childcare sites, and support the remote learning of our students.
These sites will be open on a limited basis to conduct only essential business. Please call or email the location prior to going to the building. Schools and offices will continue to take care of anything that is possible, remotely. All employees will remain on call and will be available by email. You may find contact information located on any of the district's websites under the Faculty & Staff Directory.
FAQ
Below you will find the answers to some frequently asked questions I-SS officials have received:
Q: Can I still pick-up meals at one of the 15 meal pick-up locations?
A: Absolutely. Meals will continue to be served at each of our 15 meal pick-up sites. The district asks that recipients complete the Meal Request Form each week so the district can prepare enough meals for each of our locations.
Q: What are my options if I do not have Internet access or have issues with my device?
A: You can find information regarding support, tips, and internet access by viewing the Remote
Learning Support for Students/Parents document.
Q: Will students still take an end-of-grade or end-of-course exams?
A: No. The district learned that there will not be standardized testing for this school year.
Q: Will students receive Report Cards?
A: Students will receive their third 9-weeks Report Cards. Staff members will be printing and
mailing them out by April 10, 2020.
Q: Will the district's high schools and early colleges still hold proms?
A: At this time, all proms have been postponed. The district will continue to monitor the situation and
reconsider after more time has passed based on the advice from the CDC and orders from
national, state, and local government.
Q: Will I-SS high schools hold graduations?
A: We know that the current events have the Class of 2020 asking some specific questions about
their senior year. The order made by Gov. Cooper extends through April 29, 2020, at this time. The district will make a decision when more information is available. The safety of students and their families is the district's priority.
Q: Will the district continue to hold its 2020 Summer Session?
A: The district will continue to evaluate the current COVID-19 situation. At this time, I-SS plans on
holding those courses during our 2020 Summer Session; however, registration of all Enrichment Courses hosted by the Academically and Intellectually Gifted Department has been delayed to April 15 to give officials more time to decide about the 2020 Summer Session.
Q: Can I still register my child for kindergarten?
A: Yes. While district officials would love to meet future I-SS graduates in-person, elementary schools
will be continuing to register children online. If you have a rising kindergartener, please reach
out to the school to find out more information.