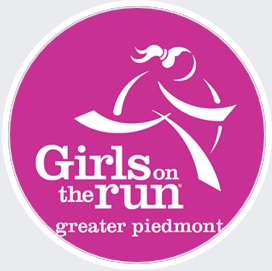 Special to Iredell Free News
Girls on the Run of the Greater Piedmont is offering virtual and at-home programming options for girls in third through sixth grades for the fall 2020 season.
Virtual online practices will be held from 4 to 4:45 p.m. on Mondays and Wednesdays. Programming is delivered by trained coaches in a safe virtual space, with lessons that mirror the in-person Girls on the Run program.
Virtual programming will include physical activity and social-emotional learning, providing girls with an opportunity to still build meaningful connections with their peers and caring adult role models.
The program fee is $75, which covers 16 virtual practices, journal, program T-shirt, 5K medal and end-of-season gift and certificate all shipped to your home! Financial assistance and payment plans are available via our online registration process.
Registration
Registration is open online at https://www.raceplanner.com/register/index/F2020PROGRAM
GOTR at Home Kits
The nonprofit is also offering GOTR at Home kits that girls can enjoy in the safety of their own homes. Each kit includes 50 activities to fuel girls' mind, body and spirit that emphasize the important connection between physical and emotional health. Each activity helps girls learn important skills such as how to cope when things get difficult, demonstrate care for self and others, and practice positivity. From the silly starters to the fun movement games and challenges, the activities were designed to get girls to laugh, create, and grow. The kit is $49 and includes The GOTR at Home Activity Book, an exclusive GRL PWR T-shirt, Physical Activity Training Plan, Completion Certificate, and a few other fun surprises, delivered directly to her doorstep. You can order online at https://www.gotrgreaterpiedmont.org/gotr-at-home.
A limited number of sponsored kits are available thanks to the generosity of our donors. To apply for a sponsored GOTR at Home kit, please sign up for the scholarship waiting list at https://www.raceplanner.com/register/index/GOTR-at-Home-2020-Sponsored-Girls-on-the-Run-Greater-Piedmont
In-Person Programming
Looking for in-person GOTR programming? There are still few spots open at select locations. For more information or questions, please contact Kristine Bienstock at kristine.bienstock@girlsontherun.org or 704-280-6203.