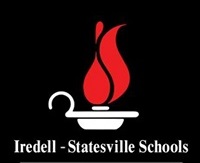 Special to Iredell Free News
Statesville High School hired an IB Coordinator early in 2020 and the wheels began to turn on their journey to become an International Baccalaureate School. However, COVID-19 put a wrench in the works around March.
"We had IB training set up for several of our teachers, but as the virus took hold of the country, training in the spring was cancelled. We just had to put things on hold for a bit," said Kelly Hinson, director of
Gifted Learning, IB and Online Programs for Iredell-Statesville Schools.
In the interim, Statesville High IB Coordinator Jill Hartle completed AVID training and has created alignment documents for connections between AVID and IB with a specific focus on rigor through literature and writing. These documents will be used to support professional development and training of staff.
The AVID program is a whole school approach that aims at closing achievement gaps while preparing students for life in a global society. Statesville High has utilized an AVID structure for two years. AVID sets clear expectations for development of citizenship , inquiry based learning, strong literacy skills and collaboration among learners.
AVID trains teachers to provide research-based instructional strategies and helps students develop strong study habits and organizational skills.
"The connections between IB and AVID are so strong that it only makes sense to make IB a next step and align the two programs to support each other," Hinson explained. "The IBO is very supportive of how well the two programs interact and support each other as IB works to develop students that are inquirers, reflective and risk-takers. IB, like AVID, encourages students to become global citizens and
develop collaboration skills. AVID helps provide the support needed to make a rigorous IB
curriculum accessible to all learners."
Statesville officials are aiming to apply for IB candidacy at the end of the 2020-2021 school year. The school is currently working on a Professional Development plan and timeline.
Chad Parker, Statesville High's new principal, is reviewing the current offerings at SHS and working with the IB coordinator to develop a two-year plan for teachers. The plan will allow teachers to work with content coaches to investigate performance-based grading and how to develop and plan with the end in mind.
Performance-based grading will support both the AVID and IB alignment and implementation of both
programs.
"Our goal is to ensure that all students have the opportunity to experience a rigorous and engaging education at SHS," Parker said. "The IB program has to impact all students to ensure that every Statesville graduate is both locally and globally competitive, wherever their future may lead."
SHS leadership participated in the I-SS Summer Planning Retreat Day with all other IB schools in
the district to develop a better understanding of how to create alignment and a continuum of
instruction between all of the district IB offerings.
The SHS School Improvement Team will begin meeting next week to start the work of revisiting the mission and vision of SHS that will better define the alignment and inclusion of both AVID and IB as it will impact staff, students and community.
IB Category 1 training is tentatively scheduled for teachers in the fall of 2020. However, all face-to-face Professional Development with IB has been cancelled until January 2021. Some online options are available during the fall and are being considered.
Superintendent Jeff James said community engagement is a critical part of the process.
"It will be imperative that we conduct focus groups with the Statesville High School community as we move forward. The SHS community needs the opportunity to share their thoughts and ideas on how to progress at SHS. Getting stakeholder input will be critical to the success of the IB program at SHS."
Applying for IB candidacy at Statesville High School fulfills a quest that began long ago to make sure that students across Iredell County have access to the IB continuum if they so choose, Hinson said.
Currently, there is a Primary Years IB Program at both Coddle Creek Elementary and Cloverleaf Elementary; a Middle Years Program at both The Brawley School and Northview School; and a Diploma and Career IB program at South Iredell High School.