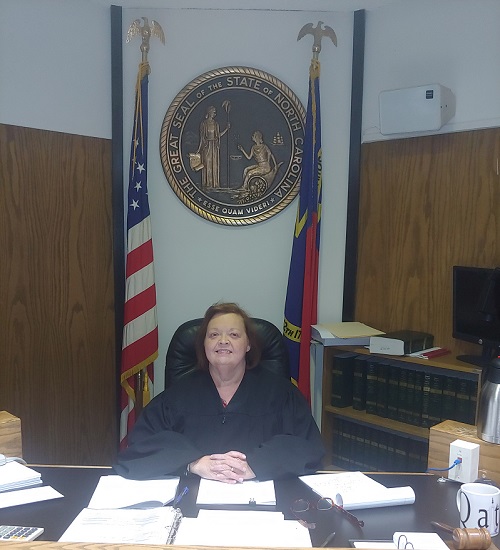 Special to Iredell Free News
Superior Court Judge Lynn Gullett is seeking another term on the bench in the March election.
Gullett, a Republican, has devoted 31 years to her career in public service. She spent more than 16 years working in the District Attorney's Office, and eight years as a District Court judge before beginning her tenure as a Superior Court judge seven years ago.
"I developed an interest in state government at an early age," Gullett said in a news release. "I believe in our judicial system. I also believe that we should always strive to make it better."
Gullett believes she has established a track record that shows she is compassionate yet firm and fair on the bench.
She has received the support of several high-profile Republicans.
"I have known Judge Gullett for more than 20 years," said Sarah Kirkman, the district attorney for Alexander and Iredell counties. "From the time we were assistant district attorneys together, I have always known her to be honest and fair. She has dedicated her entire career to public service and continues to do so."
"I have known Lynn for several years, and I have respect for the way she holds convicted criminals accountable for their actions," said N.C. Rep. Jeff McNeely.
"Judge Gullett has done a great job," added attorney and former N.C. Rep. Grey Mills. "She is always fair and professional."
During her career in public service, Gullett has been involved in several initiatives to improve the court system, including being the first assistant district attorney to implement administrative traffic court.
"As a District Court judge, I planned and implemented felony courts and truancy court in Iredell and Davie counties, which were designed to declutter court dockets, thus helping to dispose of court cases more quickly and efficiently," Gullett said.
Gullett said she loves the work.
"I take my responsibilities seriously. I believe that is important for a judge to have the knowledge, experience, and temperament to do the job, and I am beyond grateful for the opportunity to have served as your resident superior court judge for the past seven years," she said. "I welcome the opportunity to serve another term."