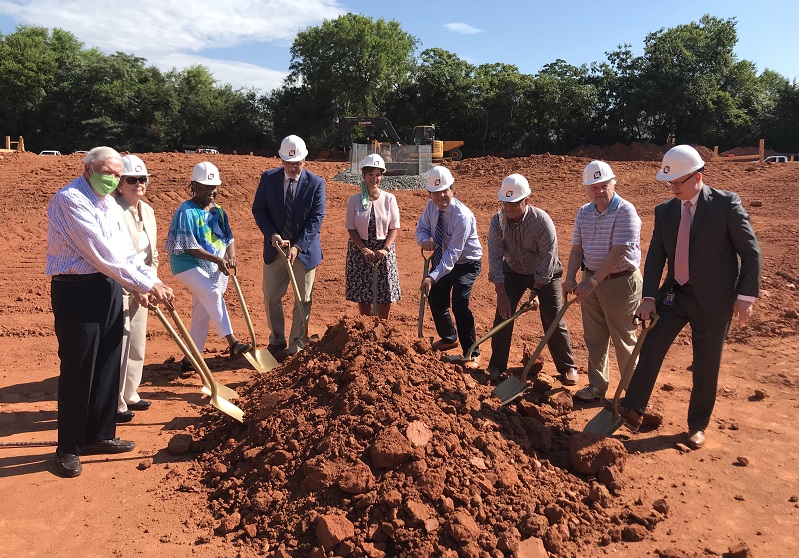 BY MIKE FUHRMAN
Mooresville town officials joined members of the Hospice & Palliative Care of Iredell County Board of Directors and staff for a ceremonial groundbreaking for the new HPCIC Mooresville Hospice House on Tuesday morning.
The 13,400-square-foot facility, which is being constructed by G.L. Wilson Building Co. at 1325 Mecklenburg Highway, will have 10 patient beds and a full-time staff dedicated to providing compassionate end-of-life care for residents of Mooresville and the surrounding area.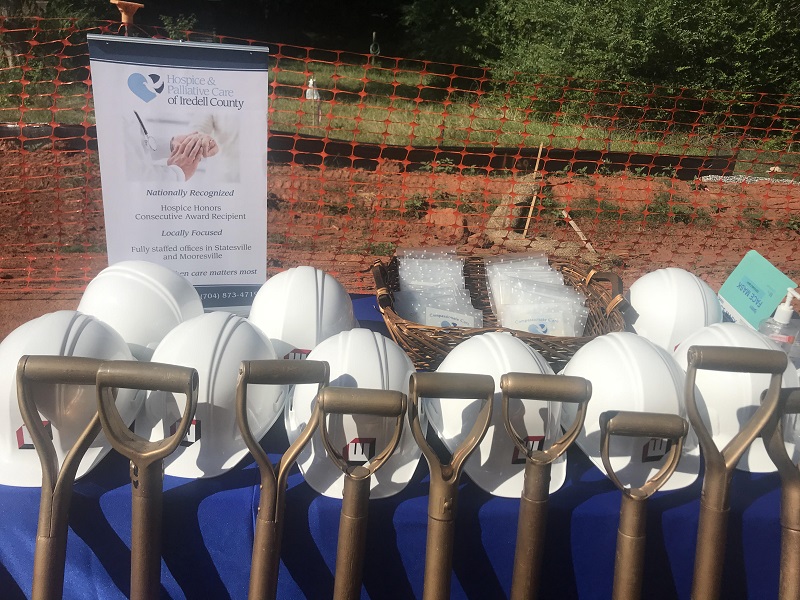 Site preparation is well under way. Completion is scheduled for early spring, and the doors should be open for patients in April.
The facility is designed to meet the needs of hospice patients and their families. The homelike environment provides large, beautifully appointed patient rooms, comfortable family areas, a full-service kitchen and ample outside areas with serene meditation gardens.
Services are provided to any hospice-eligible patient regardless of ability to pay. HPCIC uses a coordinated program of clinical care and supportive services in an inpatient setting to provide physical, psychological, social and spiritual care for dying persons and their caregivers.
"This house will provide comfort and care for Mooresville families for generations to come," explained Dr. Mahdi Ajjan, chairman of the HPCIC board.
The HPCIC board conducted an exhaustive search throughout the Mooresville area before finding the wooded parcel owned by Frank Knox.
"When we first saw this site in the spring of 2019, we were overcome with the peace and tranquility we felt, " HPCIC CEO Terri Phillips said during Tuesday's ceremony. "We knew we had found the perfect home.
Currently, patients living in Mooresville who require residential hospice services receive care at the Gordon Hospice House in Statesville. Residents of southern Iredell County account for about 34 percent of the patients served at Statesville facility. The back-and-forth travel from the Mooresville area can create a burden on their families, Phillips said.
Citing the need for hospice services in the growing community, Mooresville officials embraced the project from the onset. A conditional-use request for the site was approved without dissent.
"The Town Board of Commissioners understands how vital it was to have this in our community," Mayor Miles Atkins said Tuesday. "Even though it's taken a long time to bring this Mooresville, you've found the perfect spot.
"We're so proud for you to call Mooresville home."
Mayor Atkins, along with commissioners Thurman Houston, Lisa Qualls, Barbara Whittington represented the Town of Mooresville. Representatives of G.L. Wilson and Blueharbor Bank also participated in the groundbreaking ceremony, along with numerous members of the HPCIC board and staff.
Plans for a $3.4 million community campaign will be announced soon.
Photo Gallery