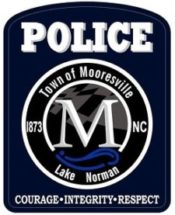 FROM STAFF REPORTS
Two suspects face felony charges in connection with a string of break-ins following an investigation by the Mooresville Police Department.
On May 31, officers responded to an alarm at a local business. After reviewing video footage with the business owner, the officers saw two suspects entering the business through the door and removing power tools, leaving the door open behind them, according to an MPD news release. After setting up a perimeter to locate the subjects, they found an unoccupied vehicle close to the business containing the power tools that had been taken, police said.
After obtaining a search warrant for the vehicle, officers found numerous stolen power tools that had been taken from other local Mooresville businesses, according to the news release.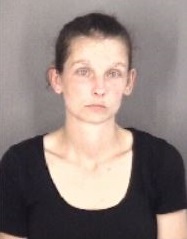 Timothy Dillon West, 28, who had been arrested in March and was out on bond on charges that he broke into construction sites, as well as Heather Nicole Readling, 29, were associated with the vehicle, police said.
The MPD Criminal Investigation Division had already begun looking into multiple break-ins at businesses, vehicles parked near those businesses, and at local residences.
After the search warrant was executed during the May incident, detectives were able to link Readling to a rented storage unit in Mooresville, where they found several thousand dollars worth of power tools, compressors, and other construction-related items, according to the news release.
The detectives have since determined that these tools belonged to businesses in Mooresville, Troutman, and Kannapolis, and were taken during previously reported break-ins dating back to April, totaling approximately $40,000 in stolen property, police said.
West and Readling were recently charged with breaking and entering, breaking and entering a motor vehicle, larceny after breaking and entering, possession of stolen property and felony conspiracy.
According to the MPD, West received a $110,000 dollar secured bond and Readling was given a $53,500 secured bond.