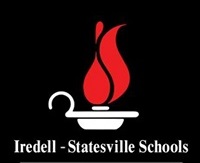 Special to Iredell Free News
Iredell-Statesville School District has joined more than a dozen other North Carolina school districts by utilizing CalAmp's technology to help its schools more intelligently manage the threat of COVID-19 and provide safer and more convenient school bus experiences.
I-SS is adopting COVID-19-focused Bus Guardian, which delivers contact tracing, hygiene verification and driver wellness checks. The integrated software and hardware solution allows a school administrator to create instant reports of each student's bus ridership history, and the enhanced trip inspection module tracks bus hygiene activities across its entire fleet.
"We are investing in contact tracing capabilities in our buildings, so we know we need it in our buses, too. It will continue to play a significant role in keeping students and staff safe and keeping our schools open," said I-SS Superintendent Jeff James. "We recognize how this technology can keep students safe and improve our transportation efficiency."
In addition to Bus Guardian, the school district has adopted Here Comes The Bus, a school bus tracking app to ensure students and families enjoy safer and more convenient school bus experiences.
"Safety starts the moment our students board the bus in the morning and this investment is part of our commitment to keep students safe well before they enter the school building," James said.
I-SS is outfitting 244 school buses that transport 11,000 students across more than 500 daily routes with CalAmp's fleet tracking solution. The school district's bus fleet traveled nearly 2.5 million miles during the last school year.
In addition to Bus Guardian and Here Comes The Bus, the school district is investing in a number of other features and software modules focused on improving efficiency:
♦ Time and Attendance: Allows drivers to clock-in remotely at their assigned buses and receive real-time updates on their routes throughout the day
♦ Engine Diagnostics: Captures real-time engine and vehicle status, helping prevent costly breakdowns leading to improved management of fleet assets and maintenance facilities
♦ Pre- & Post-Trip Inspections: Allows drivers to manage inspections from their in-cab tablets, minimizing paperwork and streamlining the inspection process