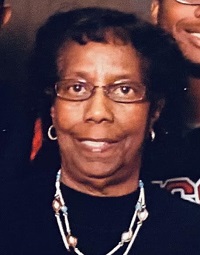 Phyllis Regenna Lazenby Anderson, 73, of Charlotte, N.C., was born on March 31, 1947, in Rowan County and was the daughter of the late Robert L. Howard and Mary Frances Ramsey Howard. She departed this life on Monday, November 30, 2020, at her home, surrounded by her loving son and daughter-in-law.
"Jean," as she was affectionately known by all who loved her, graduated from R. A. Clement High School in 1964 and attended North Carolina Central University. She retired from Phillip Morris. She was a member of Knox Grove Baptist Church at an early age. She was preceded in death by a brother, Robert Lee "Bobby" Howard Jr."
She leaves to cherish the memory of her life, a son, Shawn D. (Yahonda) Anderson of Charlotte; two grandchildren, Morgan Anderson and Mercedes Anderson, both of Charlotte; two brothers, Willie James (Christine) Lazenby of Cooleemee and Robert David Lazenby of Fredericksburg, Va.; two sisters, Deborah (Michael) Beatty of Charlotte and Peggy (Sir Walter) Johnson of Wilmington, Del.; an uncle, James (JoAnn) Ramsey of Statesville; aunts, Margaret Ramsey McClelland of Statesville, Roberta Martin Ramsey of Kannapolis and Virginia Ramsey of East Spencer; a sister-in-law, Mimi Drucilla Barber Howard of District Heights, Md.; and a host of nieces, nephews, cousins, other relatives and friends.
In lieu of flowers, memorials may be sent to the American Cancer Society of North Carolina.
Visitation is scheduled for Thursday, December 3, 2020, from 12 to 2 p.m. and from 2:30 to 7 p.m. at Rutledge and Bigham Funeral Home in Statesville. Funeral services will be held at 12 noon on Friday, December 4, 2020, at Rutledge and Bigham Funeral Home.
Rutledge and Bigham Funeral Home is serving the family.