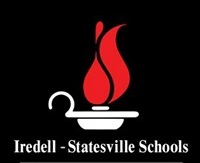 BY KARISSA MILLER
The Iredell-Statesville Board of Education is moving forward with its search for a new superintendent and has not altered its plans as a result of the global COVID-19 pandemic.
After receiving a dozen applications for the position following a nationwide search, the I-SS board conducted an initial round of candidate interviews between March 9 and March 26.
"The Iredell-Statesville Schools Board of Education has conducted a first round of interviews but no candidate has been selected," board member Sam Kennington, who is chair of the search committee, said in a statement. "At the appropriate time and consistent with North Carolina General Statutes, a selection will be made and announced to the public."
The board is working on its approved timeline for the search.
I-SS Superintendent Search Timeline: What's Next?
♦ March 27-April 16: The board will conduct a thorough reference, credit and background check on each finalist in compliance with applicable laws.
♦ April 17-April 27: Finalist interviews will take place. These interviews will be closed to the public to ensure participation from the best candidates.
♦ April 28-May 4: The board will meet to identify the superintendent. The board will meet in a closed session to debrief, select the next superintendent and conduct contract discussions.
♦ May 11: The school board tentatively plans to announce and introduce the new superintendent during its regularly scheduled meeting on this date.
♦ July 1: The new superintendent will begin his or her employment on this date.