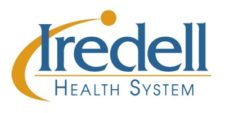 Special to Iredell Free News
Iredell Health System has hired Katie Kissel to be a family nurse practitioner at Iredell Occupational Medicine, the Health System's comprehensive occupational health medicine clinic for business and industry in Iredell County.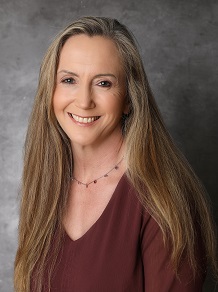 "My mission as a family nurse practitioner is to educate, support, and empower clients of all ages to take personal responsibility for optimizing their health," Kissel said. "I want to motivate them to identify their own wellness goals and explore ways to reach them, and assist them in their journey to achieve and maintain them."
After earning an associate's degree in nursing from Mitchell Community College in Statesville, Kissel earned bachelor's and master's degrees in nursing from UNC Charlotte.
Before becoming a family nurse practitioner, Kissel worked the last 10 years as an emergency department registered nurse. She was a nurse in cardiac telemetry and in hospice and palliative care after transitioning from 10 years working as a veterinary technician.
Kissel volunteers as a veterinary technician at the Carolina Raptor Center providing capture, release, transport, surgical, anesthesia, and medical rehabilitation assistance for wild birds of prey. She also provides free stress-reduction workshops at yoga studios in the Mooresville community.
Kissel emphasizes a holistic approach to medical care.
"I have a strong commitment to holistic patient care, wellness promotion, illness prevention and evidence-based practice," she said. "We cannot separate our physical wellbeing from our emotional or spiritual wellbeing, so I approach every disease with this in mind."
In her free time, Kissel enjoys rock climbing, mountain biking and yoga with her partner, and skateboarding with her teenage son. She is fascinated by integrative medicine research, ethnobotanical medicine, and Eastern medicine modalities.
Iredell Occupational Medicine helps businesses ensure the health and safety of their employees by providing the services they need for the prevention and treatment of work-related injuries and illnesses. To learn more or to schedule an appointment, call 980-444-2630.
About Iredell Health System
Iredell Health System includes Iredell Memorial Hospital; Iredell Home Health; Iredell Wound Care & Hyperbaric Center; Community and Corporate Wellness; Occupational Medicine; the Iredell Physician Network and more. Iredell Memorial Hospital is the largest and only nonprofit hospital in Iredell County. The comprehensive healthcare facility has 247 beds; more than 1,700 employees; and has 260 physicians representing various specialties. Centers of excellence include Women's and Children's; Cardiovascular; Cancer; Surgical Services and Wellness & Prevention. The mission of Iredell Health System is to inspire wellbeing. For a comprehensive list of services and programs, visit www.iredellhealth.org.