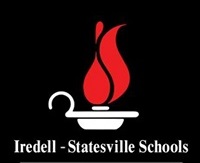 BY KARISSA MILLER
The Iredell-Statesville Board of Education has approved one-year contract extensions for Associate Superintendent of Human Resources Alvera Lesane and Assistant Superintendent of Operations Richard Armstrong.
The board voted to approve the contracts, which were recommended by Superintendent Brady Johnson, last week.
Under state law, the contracts of associate superintendents and assistant superintendents can extend for one year beyond the superintendent's during a transition period when a superintendent is leaving. Johnson's contract expires June 30.
The school board is in the final stages of its search for Johnson's replacement. There were 12 applicants for the position.
Johnson also recommended the approval of a one-year extension for Chief Finance Officer Melissa Wike, whose contract also expires on June 30.
However, the board approved a two-year extension for Wike because she does not have the title of associate or assistant superintendent, Chairman Martin Page said.
I-SS previously awarded four-year contracts, which is the maximum duration of contracts allowed for central office employees. The board now typically offers a maximum contract of two years.
This does not necessarily mean that the new superintendent will have a two-year contract. By law, the superintendent can negotiate a contract beyond that time frame.
In other matters, the superintendent announced the retirements of three principals at the end of the current school year. Union Grove Principal Kelley James, West Iredell Middle School Principal David Ivey and North Iredell Middle School Principal Robbie Sipes are all retiring.
Next Meeting
The school board voted Monday to move the location of its May 4 Committee of the Whole meeting. The meeting will now take place at the Career Academy and Technical School located at 350 Old Murdock Road, Troutman, at 6 p.m.