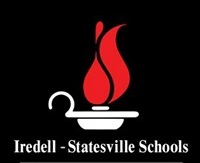 BY KARISSA MILLER
Iredell-Statesville Board of Education members reviewed a first draft of a policy that updates the current concussion protocols for student-athletes earlier this week.
The sports-related concussion protocol policy is designed to protect student-athletes who are dealing with head injuries sustained during practice or games.
Richard Armstrong, assistant superintendent of athletics, said that policy code #4270/6145 adds subsection B, which is recommended by the N.C. High School Athletic Association.
The policy change focuses on educating students and parents about the dangers of concussions.
"It is being strongly recommended that they (student athletes and their parents) watch this video about concussions and head injuries," Armstrong told the board.
The board also reviewed several other possible policy changes during their meeting. Some of the policies were related to COVID-19, health and student safety:
♦ Policy #4110: Immunization and Health Requirements for School Admission — All students must receive vaccines and meet other established health requirements before initially starting school. Now, all students entering the 12 grade or who have reached the age of 17 must receive a booster dose of meningococcal conjugate vaccine (MCV).
♦ Policy #4120 Domicile or Residence Requirements — Adds a new section that allows a home school student who resides within the assignment area of a school that maintains a Junior Reserve Officers' Training Corps (JROTC) program shall be permitted membership in the JROTC unit of the school.
♦ Policy #4210: Release of Students from School—The safety of students is important to the school board and school system. Except in the most extreme circumstances, custody of a student shall not be relinquished to any person without the prior approval of the parent or guardian who has physical custody of the student.
♦ Policy #4230: Communicable Disease (students) — In accordance with G.S. 130A-136, school principals shall report suspected cases of reportable diseases and conditions to the county health department. Such reports must be made in a manner consistent with the school system's Family Educational Rights and Privacy Act (FERPA) obligations. Confidentiality of such reports is
protected by law. School principals are immune from liability under state law for making such reports in good faith.
♦ Policy #5050: Emergency Closings — This policy adds school board members in the list of people to be notified if the superintendent is closing school. If the superintendent is closing school for more than a week, for example, due to inclement weather or coronavirus, the school board is the first to be notified.
♦ Policy #6306: School Bus Idling—Emissions from school buses and activity buses can be harmful to students and bus drivers. According to the policy, "the board prohibits all unnecessary school bus idling on school grounds. In addition, the board prohibits the warming up of buses for longer than five minutes, except in extraordinary circumstances or circumstances beyond the bus driver's control."
Learn More
These policies can be viewed on the district's website and will sit for 30 days for feedback and review. Visit https://boardpolicyonline.com/bl/?b=iredell to view these policies in greater detail.
Next board meeting
The next school board meeting is October 12 at 6 p.m. at Career Academy and Technical School, 350 Old Murdock Road in Troutman.