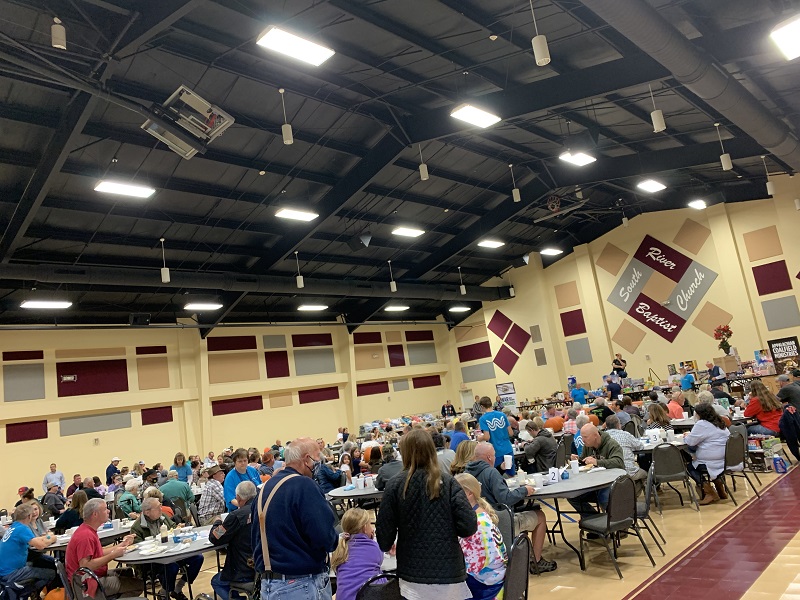 BY BRANDY TEMPLETON
The crisp fall air brought hundreds of Iredell County residents to South River Baptist Church on Saturday morning for the church's annual fundraiser for the "Coal Miner: Light Up the Darkness" project.
Supporters came out to enjoy a country ham breakfast with eggs, gravy, grits, biscuits, pancakes, and coffee or tea. Several notable community members, including Sheriff Darren Campbell and Iredell-Statesville Schools Board of Education member Chuck Gallyon, showed their support.
"We support all churches," Campbell said. "South River has been a great partner promoting church security. They're out there and transparent with what they do. South River is the forefront of churches in supporting law enforcement."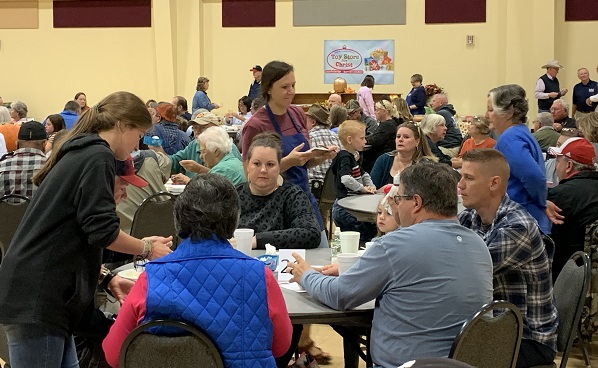 South River Baptist has been providing support for the Appalachian Coal Field Ministries for around six years now.
Partnering with Calvary Church of Statesville, South River collects money, toys, and other items to help give impoverished children Christmas gifts.
"South River has been blessed to help revitalize Calvary Church and minister to the residents of McDowell County for the past six years. We know that Jesus is the answer to all of life's challenges," Pastor Chris Thompson said.
Volunteers from both churches have traveled to West Virginia once a year to bring smiles to many faces.
Debbie King, who is from the War, W.Va., area, calls the mission project a "lifeline for the toy store."
Last year 83 families with 200 children were served.
King says that along with the toys, parents are offered Christian counseling, full stockings, food boxes, clothing, coats, and other free items.
"It's great for a town of 1,200, when the nearest Walmart is an hour away," she said.
Gene Dellinger heads up the project at South River. He agrees about the importance of keeping it going.
Pastor Thompson was pleased that the benefit breakfast helped the church raise nearly $13,000 to sustain the project.
"These ministries are reaching the hungry, the cold ones, the children sleeping on the floor, the sick, children and adults with special needs, families whose homes are in need of repairs, people who are seeking the truth and those that just want someone to show and share God's love to them," Dellinger shared.