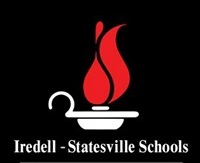 Special to Iredell Free News
Jonathan Nicastro has been named the new principal of N.B. Mills Elementary School.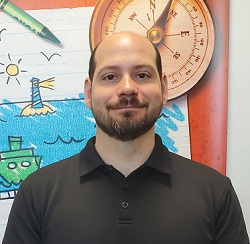 Nicastro will assume his responsibilities on June 1, 2020. He will replace current principal, Sheliah Burnette, who will assume the role of principal at East Iredell Middle School for the 2020-2021 school year.
Nicastro is a veteran educator, having served most recently as the Principal at Third Creek Elementary School. He previously served the district as an RTI coordinator, a reading specialist, and an assistant principal. Prior to his arrival in I-SS, Nicastro taught fourth and fifth grade in Charlotte-Mecklenburg Schools.
He obtained his Bachelor of Science degree in Elementary Education with a concentration in math from State University of New York at Potsdam. He earned a Masters in Curriculum and Supervision from UNCC, and his principal's license from University of Scranton.
While serving as the principal of Third Creek Elementary School, Nicastro improved the school's letter grade from a D to a C. During his tenure as principal, Third Creek exceeded growth five consecutive years and, in 2019, Third Creek had the highest growth index in the school district.
Third Creek Elementary has been recognized in the top 10 percent of schools for academic growth statewide under Nicastro's leadership.
His track record of student success will provide an exciting opportunity for NB Mills, according to I-SS Executive Director of Elementary Education Jon Ribbeck.
"Mr. Nicastro has helped Third Creek Elementary exceed their expected growth status for the last five years. His high expectations and leadership has helped the school to consistently grow their students. We look forward to his continued success at NB Mills Elementary," Ribbeck said.
Nicastro said he is excited to join the staff at NB Mills.
"One of the greatest honors I've had was when I assumed the leadership position at Third Creek Elementary. The staff, students, and families have been wonderful to work with as we continued to grow to our highest potential. As I look forward to my new assignment, I am grateful and excited to lead N.B. Mills this coming school year! The biggest hope I have is to unlock and nurture the potential of each teacher, student, and parent as we grow N.B. Mills to excellence."