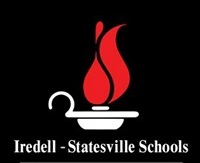 Special to Iredell Free News
The Iredell-Statesville Board of Education on Monday approved the appointment of new principals for Celeste Henkel Elementary School and West Iredell Middle School.
Celeste Henkel Elementary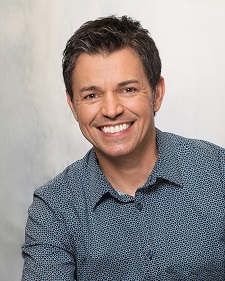 Frank Saraco was named the new principal at Celeste Henkel Elementary. He currently serves as an assistant principal at Lakeshore Elementary in Mooresville and will begin his new position on June 1.
After a thorough interview process with over 40 qualified candidates, Saraco was selected to succeed Keeley Ward, who has accepted the principalship at Union Grove Elementary School.
"I am thrilled to join the staff at Celeste Henkel as principal, and look forward to creative collaboration, focused on educating the whole child," Saraco said. "I believe the students are our most valuable stakeholders, and we must do everything possible to provide the best educational practices so that they can all thrive and grow into successful contributors to our future society."
A veteran public school educator, Saraco has been a member of the I-SS staff since 2016 as an
instructional facilitator and an assistant principal. He worked previously as a first- and third-grade teacher in the Mooresville Graded School District. He also taught multiple primary grade levels in Florida, and served as an adjunct professor at the University of Central Florida.
Saraco, who taught in Australia from 2002-2005, has an undergraduate degree in Elementary Education from Southeastern University in Lakeland, Fla., and a master's degree in Educational Leadership from Nova Southeastern University in Ft. Lauderdale, Fla.
He is an award-winning author, having published five books for young readers, and he brings a wealth of elementary curriculum knowledge to his new position.
"Mr. Saraco is a veteran educator who is totally committed to children and teachers," stated Superintendent Brady Johnson. "His work is more than a job to him — it is his passion. I can best describe him as a forward thinker, confidently creative and intrinsically motivated. Mr. Saraco is a collaborative leader who models his commitment to continuous improvement and growth for all students."
West Iredell Middle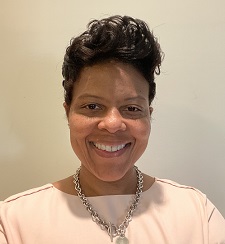 Angel Dalton was named the new principal at West Iredell Middle School. She currently serves as an assistant principal at N.B. Mills Elementary School in Statesville and will move into the principalship at WIMS effective July 1, following the retirement of David Ivey.
"I am truly excited for this opportunity to lead West Middle and to be a Mustang again," Dalton said. "I look forward to beginning working with the WIMS community."
Dalton has a Bachelor of Science in Economics and a Master of Science in Agricultural Economics from N.C. A&T University. She holds a Bachelors of Science in Education from UNCC, an M.S. in School Administration from Appalachian State University, and an Ed.S in Educational Administration from Gardner-Webb University. She completed her Doctor of Education in Educational Leadership from Wingate University in August, 2019.
Dalton began her career in the Iredell-Statesville Schools in 2003 as a second-grade teacher assistant
and bus driver. Over the years, she has served as a math teacher at Troutman Middle, Statesville
Middle and East Iredell Middle School. She also served as an assistant principal at West Iredell Middle and Statesville Middle.
"I am delighted to recommend Dr. Dalton to the board as the next leader of WIMS," Superintendent Brady Johnson said. "She has served I-SS in an exemplary fashion for 20 years. She is well respected by students, staff and parents. Her reputation of integrity, dependability and sound judgment has stood out in every position she has held. She is a servant leader who puts children first and models high expectations."
Meet & Greets
A meet-and-greet activity will be scheduled at Celeste Henkel Elementary and West Iredell Middle the school in the coming months so parents and students can meet their new principal.