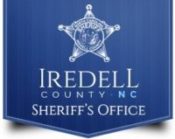 FROM STAFF REPORTS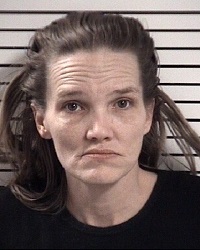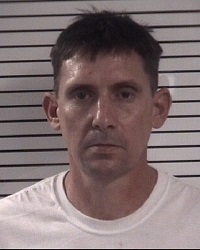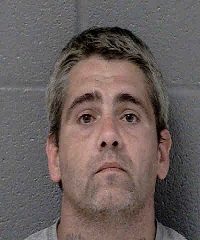 Three suspects face criminal charges in connection with the theft of merchandise from Lowe's Home Improvement following an investigation by the Iredell County Sheriff's Office.
The ICSO began investigating on April 25, when Detective Chris Lamberth, who was off-duty at the time and visiting the Lowe's on River Highway in Mooresville, was notified of a theft in progress by an employee, Sheriff Darren Campbell said in a news release.
Lamberth witnessed an employee actively attempting to stop a man who was pushing a cart with electrical wire and other items into the parking lot, the sheriff said. The employee told Lamberth that the suspect did not pay for the items, according to the news release.
The detective intervened and assisted the employee and they recovered the stolen property.
Lamberth also recorded the vehicle information from the suspect's vehicle before he fled the scene, according to the news release.
The detective contacted the Loss Prevention and Regional Asset Protection Teams with Lowe's Home Improvement when he returned to work. Lamberth learned from the manager of the Asset Protection Team that Lowe's was investigating numerous thefts involving the same suspect, the sheriff said.
Detective Lamberth identified the suspect as Kody Ryan Wells, 35, of Denver. In addition, Lamberth identified Ryan Wade Yoder, 43, of Mooresville as an accomplice.
During the ensuing investigation, Lamberth determined Wells and Yoder had committed numerous larcenies from several Lowe's stores over a six-year period, Campbell said.
The vehicle used in the thefts belongs to Jessica Nicole Hawkins, 39, of Mooresville, according to the news release. Hawkins allowed Wells and Yoder to use her black Ford Explorer to commit the larcenies, Campbell said.
When Lamberth attempted to make contact with Hawkins and Yoder at their residence, he observed numerous items consistent with property stolen from Lowes stored throughout the yard of the residence, according to the news release.
Based on the investigation, Lamberth obtained search warrants for 116 and 118 Mayhew Park Lane in Mooresville. Detectives from the ICSO Criminal Investigations Division assisted in executing the search warrants and recovered property belonging to Lowe's Home Improvement valued at $8,000, Campbell said.
All three suspect were arrested in Mecklenburg County on Thursday, May 7.
Wells and Yoder appeared before Magistrate Wilson, who issued both individuals $5,000 unsecured bonds. Hawkins appeared before Magistrate Watson, who issued a $1,000 unsecure bond for charges of conspiracy to commit felony larceny as well as aiding and abetting felony larceny.