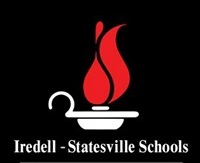 FROM STAFF REPORTS
Iredell-Statesville Schools officials have decided to cancel graduation ceremonies planned for next month at high schools throughout the county.
In a news release Thursday afternoon, the district announced that all commencement ceremonies planned for August 1 for the Class of 2020 have been canceled due to COVID-19.
"We could never have imagined back in May that COVID-19 numbers would continue to rise here in NC late into the summer," Superintendent Jeff James said in a news release. "Collectively we have agreed that holding large commencement ceremonies on August 1 could result in further spreading COVID in Iredell County. We are saddened to make this announcement, and hopeful that our 2020 graduates and their families support this decision."
Across the state, there have been more than 79,900 cases of COVID-19, according to the N.C. Department of Health & Human Services. More than 1,000 people are hospitalized in North Carolina, and 1,461 deaths have been linked to the disease.
As of Wednesday afternoon, the Iredell County Health Department had reported 964 cases of COVID-19 in the county.
Twelve deaths in Iredell have been attributed to the novel coronavirus in Iredell.
Twenty-one people are hospitalized with complications related to COVID-19 and another 371 people who have tested positive are isolating at home.