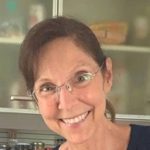 Joanne Marie Trevino, 55, of Mooresville, N.C., was at home and surrounded by her family when she completed her journey and passed peacefully to be with the Lord on July 4, 2020.
Joanne was born on February 19, 1965, in Ilion, N.Y. She attended Shenendehowa High School in Clifton Park, N.Y., and graduated with the Class of 1983. Following high school, Joanne successfully obtained her Bachelor of Science degree in Physical Therapy from Russell Sage College in Troy, N.Y. After practicing physical therapy for 24 years, Joanne decided to further her education and received her Doctorate of Physical Therapy in 2017 from Arizona School of Health Sciences.
Joanne had various hobbies, including running, hiking, dancing, and traveling with her friends and family. In 2008, just two years after overcoming stage 2 breast cancer, Joanne's love for running and passion to live led her to achieve her personal goal of completing the Boston Marathon. She also enjoyed making choreographed family videos that we will cherish for many years to come. Joanne loved to travel, especially to seasides, countrysides, and mountain ranges where she could fully admire Mother Nature's beauty. Her favorite place to visit was Italy, where her daughter and best friend, Courtney, resides.
Joanne gave her all in each of her roles, as a devoted mother, as a compassionate physical therapist, as a dedicated friend and family member. She was a determined warrior and overcame her first fight with breast cancer in 2006. Throughout her battles with cancer, Joanne never gave up hope and was always so very positive and graceful no matter what adversity came her way. She was a spirited survivor and inspiration to everyone who knew her. Though she left us far too early, she will always be a part of us and we will forever treasure the time we had with her. We are so incredibly grateful to have had her in our lives and we are all now so very fortunate to have her as our beloved guardian angel.
Joanne is survived by her daughter, Courtney Giuliana Falconieri, and fiancé Daniel Di Stefano; step-son, Eric Hines, wife Dominique and their children Nevaeh, Nah'Zir, Za'Naviah, and Zymir; her beloved dog, Bear; parents, Rob and Mimi Hamilton; sister, Renee Reed and husband David; brother, David Hamilton and wife Susan; brother, Gary Hamilton and wife Heidi; nieces and nephews; Cassandra Helms and husband Kevin, Lauren Hamilton and son Santana, Caitlyn Reed, Christopher Reed, Jack Hamilton, Grant Hamilton, Brady Hamilton as well as many other dear family members and friends.
In lieu of flowers, the family requests donations to St. Jude Children's Hospital, 501 St. Jude Place, Memphis, TN 38105.
Cavin-Cook Funeral Home and Crematory, Mooresville, is serving the Trevino family. Condolences may be sent to the family at www.cavin-cook.com.