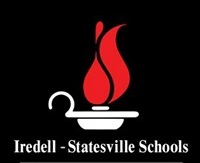 Community leaders urge board to allow I-SS community liaison to continue her work
BY KARISSA MILLER
On a night when they heard disturbing reports of anti-Semitism and other blatant displays of racism from students and parents, the Iredell-Statesville Board of Education and Superintendent Jeff James were also encouraged by community leaders to allow the district's champion for racial equity, inclusion and community partnerships to continue her work.
The public comment portion of Monday's board meeting featured firsthand accounts of racism in I-SS schools as well as calls for LaToya Caesar to be restored as the district's community liaison.
Lake Norman High School rising senior Annabelle Maltsbarger described in detail the hostility and hatred that she and other Jewish students regularly encounter in Iredell County.
Maltsbarger said she and her brother, who is a rising sophomore at Lake Norman High, were both subjected to anti-Semitic comments and racial jokes during their middle school years at Mt. Mourne, an International Baccalaureate World School.
Other students regularly made offensive comments – including that "the Holocaust was a good thing" — and found opportunities to point out that Maltsbarger was Jewish, she said.
And her brother faced constant harassment because of his religion and heritage, the teen added.
"As the year went on, they would taunt him to his face. They would say things like, 'What does a pizza and a Jew have in common? They both belong in the oven,' " she said.
Students also made Hitler salutes and would yell "Heil Hitler!" at her brother in the hallways, Maltsbarger told the board.
A dry erase board that had a swastika on it was also delivered her brother, she said. A teacher erased it and did not address the class or report the incident to the administration, she added.
"One would think that the way Mt. Mourne advertises its diverse multicultural and international curriculum, the administration would have drawn a line in the sand—stating that this type of behavior has no place in our school and hold those responsible," Maltsbarger said.
"My brother was constantly in the office trying to explain the situation he faced, but was told without direct evidence there was not much that they could do," she added.
Towner Akers, a rising eighth-grader at Brawley IB School, told the board that black students need the district's support.
"We painted a Black Lives Matter message on a rock," he said. "Within weeks, the big word 'Don't' was painted on it as well."
"Black lives are equal to and share the same potential as all other lives," Akers said.
Akers said he has cousins who are black. Their parents constantly talk to them about ways to stay safe when they leave home.
"Don't walk with them at night with a hood up, they'll say to me," he said.
The teen challenged the school board to fulfill a promise of committing more than $100,000 in grant funding towards professional develop for all teachers and cultural responsible practices.
Akers also brought each board member a painted rock as a reminder of the Black Lives Matter movement.
Following Akers' comments, Wendy Delnick and her daughter Casey, a Brawley IB student, shared details about African-American students who experienced racial slurs and bullying in school.
"In fifth grade, he was called the n-word in school with no consequences," Wendy said.
"These poor responses do not show inclusivity or excellence in education," she added.
Diane Hamby, a community member and former Iredell County commissioner, addressed the board about point of view and perspective.
"I see seven people who have one point of view," Hamby said. "There is not even a woman on that board to say, 'Guys, do you really think that's a good idea?' "
"And it matters," she added.
The move to partisan school board elections has not helped ensure all communities are represented on the I-SS board, which is comprised of seven white men.
"There are no voices on that board from the African-American community, the Jewish community, people non-white … it matters to the 34 percent of children in Iredell schools," Hamby said.
"That point of view matters. Diversity and inclusion matter. If you want to be effective, it begins with this board. It doesn't magically happen when you hire a consulting firm or read a book," Hamby said.
She pointed out that children need to see adults in the classroom and in leadership positions who look like them.
Other community members implored the board to restore LaToya Caesar to the equity officer/school liaison position. The board directed former Superintendent Brady Johnson to reassign her to work as an assistant principal at Third Creek Middle School during the 2020-2021 year.
"Her work has been truly remarkable. She has raised thousands of dollars for our highest-need elementary school, N.B. Mills. She has built partnerships with other schools to help with the manifold needs of our low-income students," Rev. Steve Shoemaker said.
Shoemaker and others asked the board to return Caesar to her previous position.
Nikki Mott said she felt compelled to address the board about the importance of keeping Caesar in the position because of the critical need in the community and the difference Caesar made.
"It doesn't take a rocket scientist to understand that we need a liaison, someone to speak up for those who don't have a voice, and organize events that bring people together, especially in a time like this when people are more divided than ever," Mott said.
While acknowledging the role poverty, health care and other factors have played, Skip McCall told the board that systemic racism is the primary cause of poor student performance. Caesar's work in the community is critical to addressing inequities that exist in I-SS schools, he said.
"LaToya is highly capable, she's intelligent and she knows how to build profitable relationships with the community," McCall said. "Please consider to keep her in the position that she used to hold."
WATCH THE VIDEO: HERE
(Note: The public comment period begins around 3:11.)