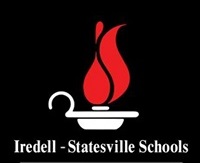 Special to Iredell Free News
Iredell-Statesville Schools officials announced on Sunday that all seventh-graders at Third Creek Middle School will begin the school year with remote instruction after a student or employee at the school tested positive for COVID-19.
I-SS officials and the individual testing positive worked collaboratively with the Iredell County Health Department to determine who had been in close contact with the individual who tested positive. It
was determined that no visitors, including parents and students, were in close contact with this
individual during the open house that was held on Thursday, August 13.
However, individuals identified as close contacts have been notified to quarantine in their home for 14 days because of the potential for exposure.
I-SS personnel have properly cleaned and disinfected the impacted areas of the building according to recommendations from the Centers for Disease Control & Prevention and the N.C. Department of Health & Human Services.
As a result of the positive COVID-19 result and the Health Department requirement for close contacts to quarantine for 14 days, all seventh-grade students and teachers at Third Creek Middle will begin the year with remote learning. Seventh-grade students and their families are being contacted individually to receive instructions about remote learning that begins Monday.
Following complete contact tracing and thorough discussions with the health department, I-SS officials determined that sixth- and eighth-grade TCMS students will continue with Plan B beginning Monday.
Currently, there are 64 sixth-grade students and 66 eighth-grade students who are scheduled to be
on the Third Creek Middle School campus on Monday and Tuesday. Wednesday will be a
cleaning day and all students in grades 6,7 and 8 will learn remotely on Wednesday.
On Thursday and Friday, 46 sixth-grade students and 45 eighth-grade students are scheduled to
be on campus.
Ninety-two sixth- and eighth-grade students have opted for full remote learning five days a week at Third Creek Middle, and 159 seventh-grade students will begin the year with remote learning.
The anticipated date for seventh-grade students to return to Plan B at TCMS is August 31.
It is of paramount importance for staff and students to maintain six feet of distance and wear a face
mask at all times during the school day. A lack of social distancing and/or wearing of a face mask
may contribute to individuals having to quarantine for 14 days, even if they are asymptomatic.
Superintendent Jeff James remains committed to working through each scenario in an effort to try
and begin the 2020 school year with some face-to-face opportunities.
"In short, practicing social distancing and wearing a mask will be the key to our ability to keep our schools open. If one person tests positive, it can impact anyone they have come in close contact with. Close contact is defined by the Iredell Health Department as having been within six feet of someone for 15 minutes or more. Our staff and our students will not only protect themselves, but also our ability to keep schools open by practicing social distancing and mask wearing."
Iredell-Statesville Schools will continue to monitor the virus daily. The school district is committed
to working in partnership with health experts to make decisions that are in the best interest of
employees and students.