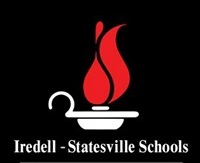 Special to Iredell Free News
The U.S. Department of Agriculture (USDA) has formally extended the Summer Food Service Program (SFSP) and Seamless Summer Option (SSO) waivers through the end of the 2020-2021 school year.
USDA Secretary Sonny Perdue has announced that school meal programs will have the necessary waivers to offer school meals to all children at no charge through the end of the school year.
"Iredell Statesville Schools is excited to announce that the U.S. Department of Agriculture (USDA) is extending the Summer Feeding Waiver which allows Iredell Statesville School Nutrition to continue to serve breakfast and lunch free to all children 18 and under throughout June 2021. Even though meals are free for all children, we are still encouraging families to fill out a Free/Reduced Application to help with other benefits that may be available once approved," stated School Nutrition Director Tina Wilson.
To apply for free/reduced lunch, go to https://www.lunchapplication.com. Then click "Apply Now" and input your information on each page.