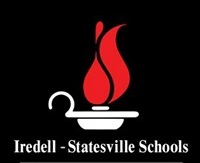 BY KARISSA MILLER
Iredell-Statesville Schools students won't be in class for at least two weeks following Gov. Roy Cooper's executive order closing schools in response to the COVID-19 pandemic.
The school closing created concerns for about 9,300 I-SS students who get free or reduced breakfast and lunch every day at school.
I-SS officials have been working to make arrangements to provide free meals to students throughout the county and will do so starting Tuesday, March 17.
Any student age 18 and under, regardless of whether they participate in the federal free-and reduced lunch program, can get a meal. Any younger household members are also eligible.
The district has been granted meal service flexibility during the extended closures because of COVID-19. This is important in counties like Iredell — which has high poverty in some areas and where school breakfasts and lunches are a main source of nutrition for many children.
According to the U.S. Department of Health and Human Services, a family of four making $26,200 or less is living in poverty. While I-SS has no way of knowing a family's exact income, a good indicator is free and reduced lunch eligibility.
According to School Nutrition Director Tina Wilson, nearly 45 percent of I-SS students receive a free or reduced lunch.
While the income requirements are above the federal standards for poverty, Wilson said food insecurity is a major concern for many families during school closures.
"Many of these students depend on us for these meals. With this closure, I-SS wants to make sure we provide these much-needed meals to our children while they are out," Wilson said.
How it Works
School nutrition employees will prepare meals in school cafeterias. The meals will be available at some school sites, with some being delivered to sites in various areas around the county.
"All meals will be 'Grab and Go' meals that families can pick up at the closest Nutrition Hub to them," Wilson said.
The pickup times are between 11 a.m. and 1 p.m. Students can also pick up an optional breakfast for the following day.
There will be 12 "Nutrition Hubs" or pick up areas throughout the county:
• Brawley Middle, 132 Swift Arrow Drive, Mooresville;
• Celeste Henkel, 1503 Old Mountain Road, Statesville;
• Cloverleaf, 300 James Farm Road, Statesville;
• East Iredell Elementary, 400 East Elementary Road, Statesville,
• Harmony, 139 Harmony School Road, Harmony;
• NB Mills, 1410 Pearl Street, Statesville;
• Scotts, 4743 Taylorsville Highway, Statesville;
• Statesville Middle, 321 Clegg Street, Statesville;
• Statesville High, 474 N. Center Street, Statesville;
• Third Creek, 361 E. Barkley Road, Statesville;
• Troutman Middle, 305 Rumple Street, Troutman; and
• Union Grove, 1314 Sloans Mill Road, Union Grove
Each school site, Wilson said, is working on delivering meals to those that cannot pick up. Some bus routes will be run as needed to help deliver meals.
I-SS is working with community partners to set up delivery sites as needed, she added.
Sign up for Meals
In order to pick up a meal, click HERE to sign up. Those without Internet access are asked to call their school to sign up.