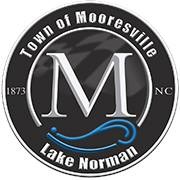 FROM STAFF REPORTS
Mooresville Mayor Miles Atkins declared a state of emergency on Monday in response to the global COVID-19 pandemic.
The emergency proclamation grants Town Manager Randy Hemann broad authority "to take protective action to prevent the spread of COVID-19, including implementing restrictions, modifications, or alterations to any Town operations, services, or facilities, and to take other protective measures as he deems appropriate, and consistent with guidance from the Center for Disease Control and Prevention and in accordance with executive orders issued by the President of the United States and the Governor of North Carolina."
All Mooresville law enforcement officers and employees and all other emergency management personnel are ordered to "cooperate in the enforcement and implementation of the provisions of this Declaration" as well as existing laws and the town's emergency operations plan.
Iredell County health officials confirmed the county's first case of COVID-19 early Monday evening. (See related article HERE.)
Through Monday morning, 33 cases had been confirmed in North Carolina. Across the country, some 1,694 cases and 41 deaths have been reported.
The mayor said during Monday's town board meeting that town officials were being proactive in their approach to the pandemic. He encouraged all residents to follow CDC guidelines.
"The health and well-being of our community demand it," Atkins said.
During the board meeting, which attracted a sparse crowd, Hemann told commissioners that the situation and the town's response were evolving.
The town's actions to date include:
♦ Encouraging temporary telecommuting for some employees;
♦ Enhanced cleaning an disinfecting town facilities;
♦ Evaluating fire-rescue and police protocols;
♦ Establishing child care for police and fire-rescue employees; and
♦ Separating employees who have been on vacation, out of the country
In addition, Hemann announced that the town library, recreation centers and golf course would close beginning Tuesday.
Emergency Proclamation