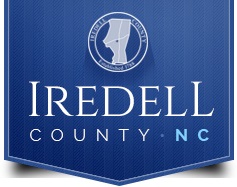 Special to Iredell Free News
A consultant team working with the Iredell County Parks and Recreation Department (ICPRD) to develop a parks and recreation master plan will present initial findings, survey results and preliminary recommendations at a public information meeting next month.
The meeting is scheduled for 6 p.m. on Wednesday, February 12, at the Career Academy and Technical School (CATS) Conference Center located at 350 Old Murdock Road in Troutman.
ICPRD officials encourage everyone who is interested to attend.
The department is developing a Comprehensive Parks and Recreation Master Plan to evaluate existing parks, recreational facilities, programs and services, and determine the current and future level of services for the community, based on public input. The plan will prioritize the needs and desires for upgrading and improving parks, recreational facilities, amenities, programs, and services.
ICPRD hosted focus groups, stakeholder meetings, staff meetings, and a public input session in December 2019 to gather information. A Needs Assessment survey was conducted via mail beginning January 22 and will conclude February 7. Approximately 3,500 surveys were mailed to a random sampling of county residents, which will provide statistically valid results.
In addition, the department invites all residents who did not receive the mailed invitation survey to provide feedback and input through an online survey that launches January 29 and ends February 7. Residents are encouraged to take the survey to share thoughts on recreational needs and priorities. These responses, which will be tallied separately from the statistically valid survey, will provide valuable feedback, and will be included in the findings presentation.
The results of the information gathered will be used to determine the priorities for the county's recreation facilities and activities desired by our residents, what funding sources may be available, identify potential partnerships, and how best to support the recreation needs of the community.
Iredell County has contracted with GreenPlay, LLC, a nationally known parks and recreation management consulting firm, to oversee the Parks and Recreation Master Plan.