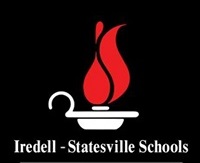 CORRECTION: An earlier version of this article incorrectly reported that Elizabeth L. Wright previously taught at North Iredell High School.
FROM STAFF REPORTS
An Agriculture and Science Early College teacher has been suspended by Iredell-Statesville Schools pending the completion of a criminal investigation by the Iredell County Sheriff's Office.
Elizabeth L. Wright, a math teacher at ASEC, was suspended with pay on Thursday, August 13, the school district announced in a news release on Friday. The early college program is located on the campus of North Iredell High School.
Wright, who has worked for I-SS since 2012, taught math at North Iredell Middle School from 2012-2017.
ICSO Major William Hamby confirmed on Friday that the Special Victims Unit began an investigation after receiving information about "suspicious activity" from I-SS. The investigation is ongoing at this time, Hamby said.