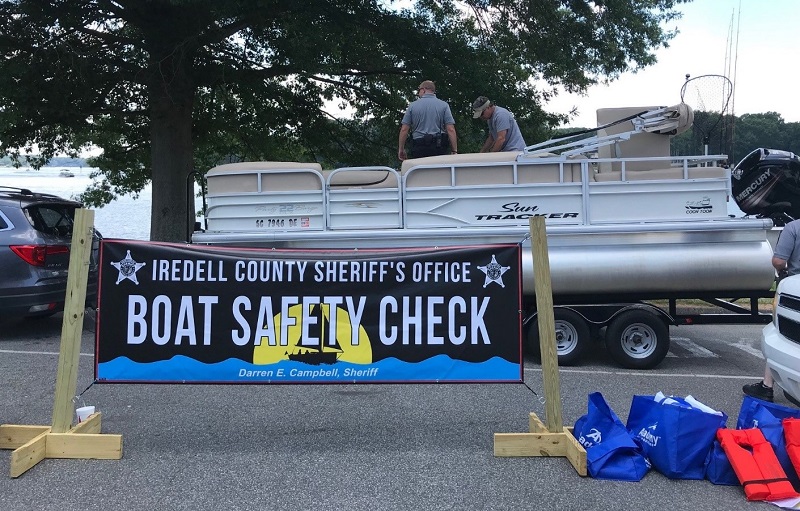 FROM STAFF REPORTS
On Friday, July 3, Iredell County Sheriff's Office Lake Enforcement deputies set up a boater safety check at Stumpy Creek Access Area.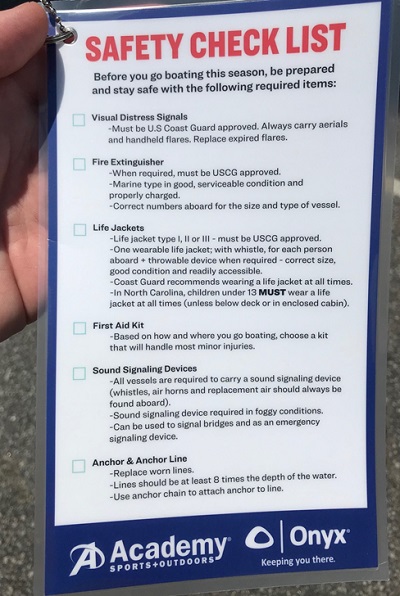 These boating safety checking stations focus on pre-launch inspections to ensure boaters have the proper safety equipment prior to getting on the water. These inspections are not conducted to issue citations or take other enforcement action, Sheriff Darren Campbell said.
They are a free, and voluntarily to check for proper safety gear, to give boating safety instructions, and give out educational information. After a thorough inspection, boat owners receive a sticker to prove you have been through a safety inspection, and successfully passed.
During Friday's check, deputies inspected 14 boats and six personal watercraft (PWC). Of the 20 vessels inspected, deputies observed nine safety equipment violations and two registration violations.
Deputies gave out lifejackets, whistles and Type 4 "throwable cushions" to correct five of the violations. The most common equipment violations were fire extinguishers.
"Before heading out on the lake, make sure you have all the required safety equipment, and even if you do not plan on staying out late on the water, double check your navigational lights to ensure they are working properly," Campbell said. "Be safe on the water and remember to wear your lifejacket to help prevent a horrible accident before it could happen."