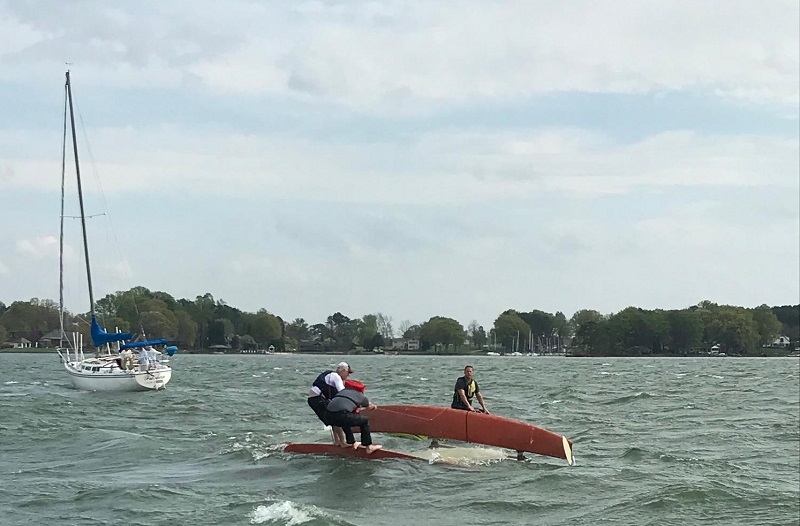 FROM STAFF REPORTS
Deputies assigned to the Iredell County Sheriff's Office Lake Patrol joined forces with the Lake Norman Yacht Club and others over the weekend to help two individuals whose boats overturned in high winds and choppy water.
ICSO Lake Patrol Deputies Eric Finch and Jarid Church were in the area of Lake Norman Yacht Club around 3 p.m. Sunday when they observed a small sailboat overturned in the middle of the lake, Sheriff Darren Campbell said in a news release.
Winds in the area were reportedly over 18 mph, and lone occupant of the boat was in the water struggling to upright the sailboat.
Deputies Finch and Church began assisting while reaching out to individuals at the Lake Norman Yacht Club.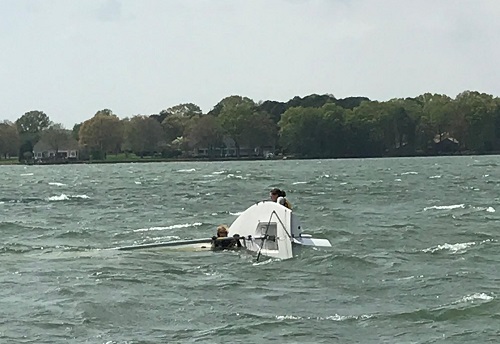 While the deputies were helping secure this overturned boat, they began receiving communications from Iredell County Emergency Communications about another overturned boat near their location, Campbell said.
Acting on this information, the deputies responded to the area of Channel Marker D9, where they observed a catamaran overturned in the water. The single boater of this craft was exhausted from trying to right the craft as the deputies arrived, according to the news release.
Several good Samaritans were offering to assist the deputies.
One passer-by, in particular, did not hesitate to offer a hand. Timothy MacCarrick was operating his personal watercraft nearby and escorted Deputy Finch to the overturned catamaran.
The PWC was able to maneuver much easier in the strong winds and high rolling waves. Once Finch arrived at the catamaran, he entered the water and began assisting the distressed boater.
Members from the Yacht Club arrived and began assisting and giving instructions to safely up right the catamaran. Due to the efforts of Deputy Finch and members of the Lake Norman Yacht Club, the catamaran was turned upright.
The sheriff and members of the ICSO Lake Patrol Division expressed their gratitude to Mark Hamilton, Michael Chenard, Alison Chenard, Mathew Chenard, Ben Newman, and Tim MacCarrick for all of their assistance in these two incidents.