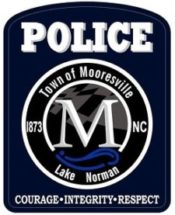 FROM STAFF REPORTS
The Mooresville Police Department is asking the public to help identify a suspect in an armed robbery that occurred two weeks ago at a convenience store on South Main Street.
At 10:12 p.m. on Tuesday, March 17, a black male suspect wearing a black hoodie with a dark ski mask over his face entered the Circle K store at 354 South Main Street and displayed a large knife, according to an MPD news release.
The suspect demanded that an employee give him money from the register and then fled on foot toward the intersection of Main Street and Wilson Avenue, police said.
There were no injuries reported.
The investigation is active. If anyone has information about this crime, contact MPD Detective Quinn at 704-664-3311 or call the Mooresville-South Iredell Crime Stoppers at 704-658-9056 and submit a tip anonymously.
Suspect Photos