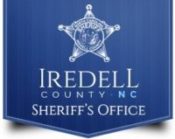 FROM STAFF REPORTS
The Iredell County Sheriff's Office is asking the public to provide information on the whereabouts of two suspects in a break-in.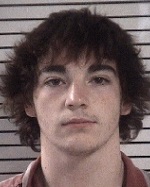 Following an investigation into a motor vehicle break-in that occurred on Wednesday, August 12, on East Meadowview Drive near Statesville, deputies obtained warrants for the arrest of William Tyler Suber, 18, and Antonio Shaquan Griffin, 18.
Surveillance video was obtained of the suspects from a home security system, Sheriff Darren Campbell said in a news release.
Both suspects face charges of felony breaking or entering a motor vehicle, and misdemeanor larceny.
The ICSO is asking for assistance in attempting to locate the suspects. If anyone has information to assist in locating the suspects, please call the Sheriff's Office at (704) 878-3180 or Iredell Crime Stoppers at (704) 662-1340.