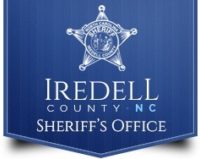 FROM STAFF REPORTS
The Iredell County Sheriff's Office has utilized the court system to force a property owner to sell a home in Stony Point linked to criminal activity.
Between July 2017 through October 2018, ICSO deputies and detectives have worked numerous cases involving individuals at 139 Millet Drive in Stony Point, Sheriff Darren Campbell said in a news release.
The investigations ranged from narcotics possession, assaults, shots fired, and an armed robbery in which shots were fired, Campbell said. Several wanted persons also have been located at that location, he added.
ICSO detectives began the civil court procedure by speaking with neighbors in the area and documenting various incidents while collecting investigation records, call logs and other evidence related to this nuisance property. Detectives requested assistance from N.C. Alcohol Law Enforcement personnel due to that agency's specialization in nuisance abatement.
After all of the evidence was gathered, members from each agency presented the findings to the District Attorney's Office to begin the legal process.
The owner of the property was invited to attend a meeting to discuss this matter and presented with options to resolve these issues. He was later served with a civil process to appear in Civil Superior Court on July 1, 2019.
On September 12, 2019, the property owner consent order requiring him to sell the property located at 139 Millet Drive Stony Point. The sale closed on January 13, 2020.
This legal process is lengthy and is not undertaken lightly, Campbell said in the news release. This action was taken based on continued criminal activity at this home and numerous complaints from the citizens in the area. This is just another tool the ICSO utilizes to eliminate criminal locations in our neighborhoods in an effort to keep our communities safe.