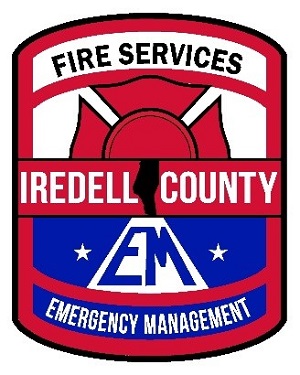 Special to Iredell Free News
An investigation is underway to determine the cause of a hazardous material release at the Lineage Logistics cold storage plant that claimed the life of one worker and critically injured another on Friday afternoon.
Iredell County Emergency Services and area Hazardous Material Response Teams responded to the plant on Taylorsville Highway just before 2 p.m. as a result of an anhydrous ammonia leak.
One worker was pronounced dead at the scene and a second was transported to a Winston-Salem hospital in critical condition.
Two Iredell County emergency responders were treated and released from a local hospital as a precaution due to their exposure to the chemical.
By late Friday evening air monitoring outside the plant showed ammonia levels well below the threshold for concern to area residents and should not cause health issues, authorities said.
Emergency responders will be on scene Saturday mitigating the leak and residents should use caution and avoid the area, authorities said.
Responding agencies included Iredell County Emergency Management, Monticello Fire Department, Statesville Fire and Hazardous Material Response Team, Mooresville Fire and Hazardous Material Response Team, Regional Response Team – 7 Hazardous Materials Response Team from Charlotte Fire Department, Iredell County EMS, Iredell County Rescue Squad, Iredell County Sheriff's Office, N.C. State Highway Patrol, and U.S. Environmental Protection Agency.