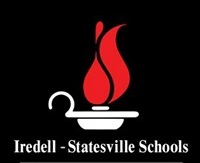 BY KARISSA MILLER
The Iredell-Statesville Board of Education will continue to shape up the district's employee drug-free and alcohol-free workplace policy regarding CBD (cannabidiol) and/or THC (tetrahydrocannabinol) products on Monday.
Associate Superintendent of Human Resources Alvera Lesane said the policy revision is recommended by the N.C. School Boards Association and the new language reflects an uptick in the use of CBD oils in the community.
The drafted policy presented reads, in part: "Employees are prohibited from possessing, using, selling, delivering, manufacturing or being under the influence of substances containing cannabidiol (CBD) or tetrahydrocannabinol (THC) at any time this policy is applicable, regardless of whether it constitutes a controlled substance under state or federal law."
During the first reading at the December 2 meeting, the board asked staff to remove CBD and just leave the word THC there.
"THC is what is illegal. We didn't see any reason for CBD to be in there," Chairman Martin Page said.
Page said he believes it's wrong to tell employees that that they cannot use something that is legal in the State of North Carolina.
The board, aware of the lack of regulation of CBD, also discussed advising all staff about the risks involved with using CBD. Administrators warned that CBD still contains trace amounts of THC. Furthermore, those who use it could drug test positive.
Also, under the draft policy, students cannot use CBD products at school.
On Monday, Jan. 6, staff brought more research about CBD to the board.
At that meeting, they presented information about CBD in the language of the policy. In particular, a case was made that school drivers, who fall under the guidelines of the Department of Transportation, have policies and clear language that spells out the consequences of failing a drug test.
Lesane reiterated to the board that if an employee chooses to use CBD and "if it shows up on a (drug) test, it has the potential to impact their employment."
According to Nationwide Testing Association Inc., while CBD is a component of marijuana (cannabis), it doesn't make a person "high."
Early research shows that CBD may benefit patients who have medical issues related to seizures, neurological diseases, pain, cancer, inflammation and mood disorders, including PTSD.
The board will continue the discussion on Monday and hear from board attorney Clark Tew, who will help craft the language of the policy.
Meeting Info
The meeting, which is open to the public, will take place at the Career Academy and Technical School, 350 Old Murdock Road in Troutman at 6 p.m. on Monday, Jan. 13.
To see the rest of the agenda, visit the district's website on Monday at www.issnc.org.