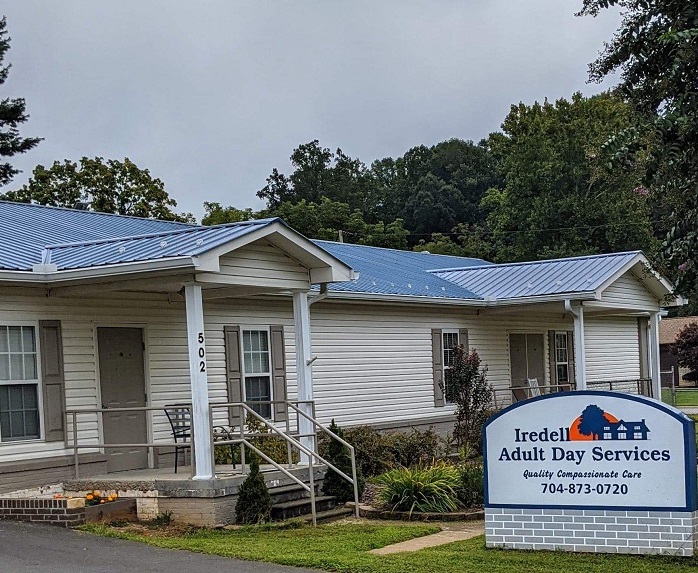 Special to Iredell Free News
Iredell Adult Day Services (IADS) will have a yard sale fundraiser on Friday, September 11, and Saturday, September 12, at the center, located at 502 Brevard Street, Statesville. The sale begins at 9 a.m. Friday and 7:30 a.m. Saturday.
Proceeds from the fundraiser will go towards caring for our elder individuals and adults who need day supervision. The recipients of care provided by IADS often have memory related issues, Traumatic Brain Injuries, physical impairments or individuals who benefit from attending a day program by remaining social and active throughout the day.
Executive Director Tammie Money has been collecting items for months to be sold at this fundraising event. COVID-19 precautions will be followed, the event will be held safely outdoors, social distancing is encouraged as well as optional face masks since this will be held outside.
"We have lots of great items, at great prices, such as kitchen items, glass ware, vintage items, clothing, Christmas and Halloween decorations, books, LPs, furniture, tools, craft items and much more," explains Rev. Tom Corbell, IADS Board chair. "Because of COVID precautions, we've been unable to host our usual number of fundraisers that help cover the costs to care for our participants. Some of our members are on scholarships, therefore, IADS must raise funding to cover the overhead and staffing costs, which is 30 percent higher than the funding received."
Senior activities also require additional monies to cover any field trips, crafts activities, entertainment equipment and other items needed to keep members active and engaged with various entertaining and memory improving games and fun things to do.
IADS has been serving the Iredell community for over 32 years. Day rates are below industry standards. Participants may qualify for financial assistance based on availability. The focus of IADS is to help keep infirm, memory challenged or aging individuals in their own homes and with loved ones for as long as possible, reducing or eliminating the need for long-term facility care.
LEARN MORE
For more information please call Iredell Adult Day Services at 704-873-0720 or visit ElderCenterAdultCare.org.