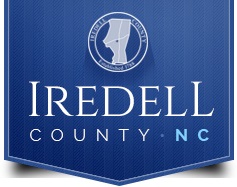 BY KARISSA MILLER
Iredell County residents had a chance to weigh in Tuesday on the county government's proposed $230.3 million spending plan for fiscal year 2020-2021.
Commissioners conducted a public hearing for the proposed budget, which includes a 3.46 percent increase over the current budget.
The tax rate will increase by one cent to $0.5375 per $100 valuation. The increase is the result of the voter-approved school capacity bond in March.
The budget is based on a tax base of $26.6 billion and a collection rate of 98.91 percent.
Among the 100 counties in the State of North Carolina, only 12 had a lower tax rate in 2019-2020 than Iredell County.
The county's growing tax base has enabled commissioners to keep the tax rate low.
"When we do have an economic downturn that lower tax rate is a blessing," County Manager Beth Jones said.
When they receive their tax bill in the fall, property owners will also notice the new 9-cent all-county fire tax, which was established to help with apparatus replacement and other purchase items while sustaining the 19 contracted volunteer fire departments.
Budget Highlights
The two largest funding sources the county's operations comes from:
• Ad Valorem property taxes: 62.44 percent
• Local Option Sales Tax: 16.57 percent
Revenues streams projected to decline in 2021:
• Sales Tax, by $1.03 million
• Development fees, by $1.17 million
• Recreation fees, by $141,638
• Investment earnings, by $500,000
Property tax revenues have also been adjusted downward to indicate a 5.85 increase as opposed to 6.03 percent increase.
The county's three major expenditures are:
• Education: 44.28 percent
• Public Safety: 21.26 percent
• Human Services: 14.6 percent
Education Funding
The education allocations for Iredell-Statesville Schools, the Mooresville Graded School District and Mitchell Community College was established using a new funding formula.
In years past, the school systems had a greater need for capital funds for facility improvements and other items of that nature. Those extra dollars are now needed on the current expense side, Jones said.
"It shifts those extra dollars (from the capital budget) over into current expense," the county manager said.
This result is an increase in county funding to $1,940 per pupil, which is up about $300 per student over the 2019-2020 fiscal year.
Budget Constraints
Jones also mentioned that the budget does not include a salary increase for county employees.
She asked commissioners to consider pay increases for employees when and if revenues come back.
"When everyone else was shut down and working from home, your county employees were pulling extra hours," Jones said.
The board has agreed to use $280,000 from the county's fund balance — which operates like a savings account — to fund two capital projects in the upcoming 2021 budget.
♦ Fairgrounds Master Plan: $250,000
♦ Planning Grant Match: $30,000
County Finance Director Deb Cheek explained that General Statutes require the county to have a balanced budget.
The board did not vote to adopt the budget following the public hearing Tuesday because of COVID-19 guidelines outlined by the state. Jones explained that it gives everyone in the community a chance to be informed and comment on it.
Commissioners are scheduled to vote to adopt the budget during their June 16 meeting.
Commissioner Gene Houpe thanked the finance staff and county manager for satisfying the requests of the board and doing so within the constraints of available revenues as a result of the current economic situation.
Commissioner Ken Robertson said county officials had to balance the needs of county employees and taxpayers. Salary increases for county workers will be the first item of business when revenues pick up, he said.
Robertson commended employees for their dedication to their job and the community.
He also encouraged residents to stimulate the local economy. Sales tax revenues account for 16.57 percent of county funding.
"If you want to help this community, buy local," Robertson said.
Chairman James Mallory said that the budget is an increase over last year's budget.
"We have a cash flow problem. It's a $9 million cash flow problem over the next nine months. However, we are postured to recover quickly if we don't go through another lockdown," Mallory said.
He also encouraged people to continue practice social distancing and wear a mask when they are going into stores and in other places where social distancing is difficult.
OTHER BUSINESS
Also, during the June 2 meeting, commissioners:
♦ Approved a request from Statesville Regional Airport Manager John Ferguson to spend $4.265 million as the county's match for a grant for environmental study requirements concerning runway safety at the Statesville Regional Airport.
♦ Conducted a public hearing and approved a rezoning request from Debra Raper of Raper Management LLC to rezone 19.58 acres along Old Mountain Road.
♦ Conducted a public hearing and approved text amendments to the land development code.