BY STACIE LETT CAIN
On the third night of peaceful protests following the killing of George Floyd in Minnesota, Statesville Mayor Costi Kutteh stressed that city officials are committed to protecting the constitutional rights of social justice activists and safeguarding residents and businesses.
Social justice activists demonstrated in Statesville on Saturday and Sunday, and gathered outside City Hall during Monday's council meeting.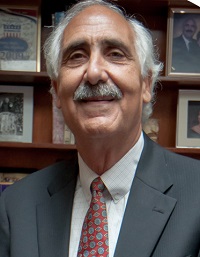 The mayor told council members that he spoke with the demonstrators, many of whom showed up outside his home over the weekend.
"I promised my guests last night and I promise you that we will meet constructively, we will plan together, we will implement change as a community, our community, the City of Statesville," Kutteh told the council as the activists chanted outside City Hall.
"We will exalt our First Amendment freedoms, but we will not condone or tolerate the use of excessive force against any person or their property at any time. Just like with the pandemic, we must balance personal freedom with personal responsibilities," the mayor explained. "Problems always arise when we allow this balance to tilt one way or the other. We are working hard to prevent that and we hope that we can work together as a community for the constructive benefit of us all."