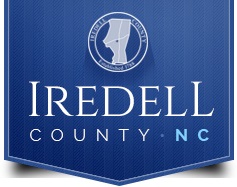 BY KARISSA MILLER
The Iredell County Board of Commissioners is taking a wait-and-see approach with regard to a potential resolution expressing support for the gun ownership rights guaranteed by the Second Amendment to the Constitution.
The resolution, which would declare Iredell a "Second Amendment Constitutional Rights Protection County," has been adopted by a few North Carolina counties — including Wilkes and Surry counties — and is now being discussed by boards across the state in response to proposed legislation aimed at restricting gun rights in Virginia.
"It's more symbolic since it's already in the Constitution, but it just shows our support for the Constitution," Commissioner Gene Houpe explained during last week's board meeting.
Houpe introduced the topic, asking commissioners if there was support to direct the administrative staff and county attorney to draft a resolution that protects its residents' Second Amendment gun rights.
Commissioner Ken Robertson said he supports Second Amendment rights.
"For full disclosure here, I am a member of the NRA (National Rifle Association)," he said. "I don't like it when I hear a bunch of politicians [talk] about confiscation, restriction … anyone who wants to pass a law that makes me a criminal — for being a citizen, who enjoys the privileges of the Second Amendment — I'm not thrilled about."
Robertson said he doesn't support passing a resolution at this time because no one is trying reduce guns rights in North Carolina at this time.
"A lot of this has come because of the actions in the state of Virginia. If we come up with something, I'd rather wait to pass it when there's something brewing in North Carolina so it would have more of an impact," he explained.
The board appeared to be in agreement with that approach.
Chairman James Mallory stated that commissioners support Second Amendment rights, but that there are some exceptions that must be considered.
"We need to look at it as it relates to our particular own restrictions … we have restrictions ourselves (regarding handguns on county property). We need to make sure it's consistent with current policies," he explained.
Commissioner Marvin Norman shared with the board that Sheriff Darren Campbell intends to bring this information to commissioners at their next meeting. He asked Houpe to exchange ideas with the sheriff on the topic.
OTHER BUSINESS
Also, during Tuesday's meeting, the board:
♦ Approved a request of a five-year lease for space in the rear parking lot of the Register of Deeds office, located at 201 E. Water Street in Statesville, to place a N.C. State Employees Credit Union ATM machine. The County will receive $150 per month for the initial five-year lease and $200 per month during the three-year renewal period.
♦ Approved a request from the South Iredell Volunteer Fire Department to use $5,986 from the South Iredell Rescue reserve account to cover the cost of equipment purchased to upgrade their level of service to the Medium Rescue Standard.
♦ Approved a request from Parks & Recreation to apply for a grant in the amount of $425,000.
If awarded, the grant will be a reimbursement grant for the previously purchased Recreation Center, including eight acres and the 21,000-square-foot facility in Barium Springs.