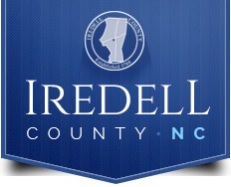 BY KARISSA MILLER
Iredell County officials are aware that businesses are facing unprecedented challenges due to the COVID-19 pandemic.
As a result, the Board of County Commissioners will consider on Tuesday approving a resolution that will push the extension deadline from April 15 to July 15, 2020, for business personal property tax listings.
The board will meet at 5 p.m. for their pre-agenda briefing and then at 7 p.m. for the regular session. Both meetings will take place at Iredell Government Center, 200 S. Center Street, Statesville, inside the commissioners' meeting room upstairs.
If approved, any late listing penalty for the year 2020 will be waived for any business taxpayer who meets the following criteria:
• Have requested an extension of the time to file its current Business Personal Property Listing on or before January 31, 2020;
• Was granted an extension to April 15, 2020; and
• Submitted the completed 2020 Business Personal Property Listing to the Iredell County Tax Assessor on or before July 15, 2020.
Also, during the meeting, commissioners will:
♦ Hear an update on COVID-19 from Health Director Jane Hinson and Emergency Management Director Kent Greene.
♦ Recognize Iredell-Statesville Schools Superintendent Brady Johnson and issue a proclamation in honor of his retirement.
♦ Recognize Medical Director Dr. Bryan Beaver, who has been instrumental in supporting Iredell County EMS in continued growth since becoming Medical Director in 2017.
♦ Vote to adopt the fiscal year 2020-2021 budget ordinance. The board held a public hearing regarding the $230.3 million spending plan at their last meeting.
♦ Consider a request from the Register of Deeds Ron Wyatt for approval of a contract renewal with Cott Systems to provide records management. The services are paid for as each transaction occurs.
♦ Consider a request from Iredell Rescue for approval to withdraw funds from the rescue reserve account in the amount of $32,214 to purchase battery operated rescue tools and associated equipment.
♦ Consider a request from the Library for approval to apply for a State Library of North Carolina Cares EZ Grant to assist with bridging the digital divide. The grant amount allowed is up to $10,000 and no local matching funds are required.
♦ Consider a request from Tax Administration for approval of May refunds and releases.