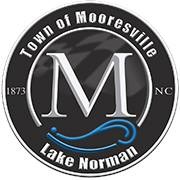 FROM STAFF REPORTS
Mooresville town commissioners on Monday denied a conditional rezoning request from a developer who wants to put a drive-thru restaurant on Williamson Road that residents said would be detrimental to a popular farmer's market.
During a public hearing, residents decried the increase in traffic as well as the impact on the character of the busy corridor. The proposal would likely have squeezed out Josh's Farmers Market, which has been a local staple for years.
After hearing from the developer, The Magnolia Group, as well as opponents, Commissioner Lisa Qualls made a motion to deny the request, saying that Williamson Road was the "Main Street" for that side of town and a drive-thru restaurant was not appropriate.
Ward 4 residents are not opposed to further development on Williamson Road, she said. "But we want to make sure it's the right kind of development."
The developer can still proceed with plans for two other commercial buildings on the site at 179 and 185 Williamson Road.
OTHER BUSINESS
In other business:
♦ Finance Manager Deb Hockett reported that an anticipated shortfall in sales tax receipts associated with the economic decline caused by COVID-19 was not as severe as anticipated.
The town has received $10,135,610 in sales tax revenue for the first 10 months of the fiscal year (July 2019-April 2020). That figure is a 9.4 percent increase over the same period for FY 2018-2019, Hockett said.
The town's sales tax revenues for April were $1,059,260, which is only $19,000 below last April. Town officials had feared as much as a $200,000 decline.
♦ Commissioners approved 13 voluntary annexations, which will add approximately 180 acres to the town limits. The largest tract is a 95-acre parcel at 1828 Mecklenburg Highway.
Voluntary Annexations